Welcome to Shijiazhuang Hongdefa Machinery.Co.Ltd .We are a professional manufacturer for wheat flour mill and maize mill machines. We supply our wheat,maize and corn milling machines to all around the world. Shijiazhuang Hongdefa Machinery is your best partner in building and expanding your milling business. With vast years of experience in trade and exports ,we provide you with a very reliable supply to anywhere you are in the world. Our technicians and designers have been manufacturing milling machines for more than  30 years now . With their expertise and the latest available technology in the world we present to you the best wheat,maize and corn milling machines of all capacities from as small as 5TPD to as large as 3000TPD milling machines.All of these machines can and will be customized as to the client's specifications.
Get price and more details
The head office of Shijiazhuang Hongdefa Machinery Co.Ltd is located 4 hours driving
from Beijing,where we have approximately 100 employees, and a manufacturing facility of
30000 square meters and 500 square meters of office space. We also have an installed running milling line where our clients can visit to witness first hand how our mills function. We are the tried and tested brand worldwide and we  can be your trusted partner in the milling business.
Get price and more details
Over the years Shijiazhuang Hongdefa Machinery.Co.Ltd has grown and our machines have been installed in many different countries in the world. With this development we have developed and stationed branches in several countries for improved convenience to clients all around the world. We now have branches in Zambia,Ethiopia,Uganda,Brazil,Argentina,South Africa and so on. We are here to serve you at any given time and place.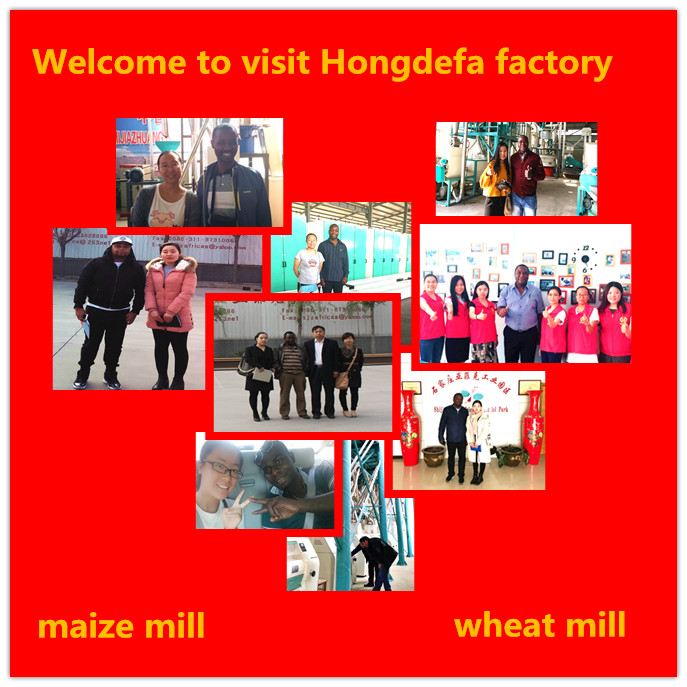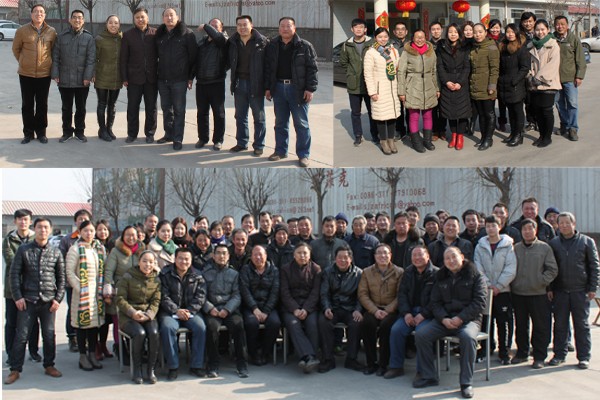 We have more than 30 years experience in milling market.
As professional milling factory in China, we have expanded our market in around 30 countries worldwide,
like South Africa (1800T/24H),  Ethiopia(500T/24h), Zimbabwe(120T/24h), Benin(150T/24H),
Kenya(20T/24H 30T/24H,150T/24H), Uganda(10T/24H, 30T/24H, 50t/24h),
Zambia(30T/24H, 50T/24H,150T/24H), Tanzania(10T/24H, 20T/24H), America(100T/24h),
Venezuela(50T/24h), Brazil (60T/24h, 200T/24H) , Egypt (60T/24H, 200T/24H),
Uzbekistan(10T/24H, 60T/24H) and so on.
We have branch offices in Johannesburg of South Africa, Lusaka of Zambia and Santos of Brazil.
We supply the turnkey project services which include installation and training work.
We can design the whole line with the workshop and help the client reform their old machine.
We have advanced and updated our  factory and improved the quality of our machines  and offer them at a very competitive price.Clients are welcome to vist our  factory in China, where you will see all the single machines and the installed
and running maize and wheat mill line.
For more details on our machines and price lists feel free to contact us on the details below. .
E-mail: maizewheatmill@gmail.com
Call/Whatsapp: +86 138 3346 1840
Skype: vanisa1020


HTML Forms powered by
Wufoo
.