Do not be left out as 2016 comes to an end, get yourself a Hongdefa mill.
2016 has been an eventful year for most people but now we are in the final month of the year.With less than 25 days left to the year we at Shijiazhuang Hongdefa Machinery.CO.LTD wish you nothing but the very best as you prepare for the new year. In that respect we are here to provide you with all your customized maize and wheat milling machines to guarantee you that your 2016 ends on a very high note. Today i will remind you on the advantages of choosing Shijiazhuang Hongdefa Machinery.CO.LTD as your partner in your milling business.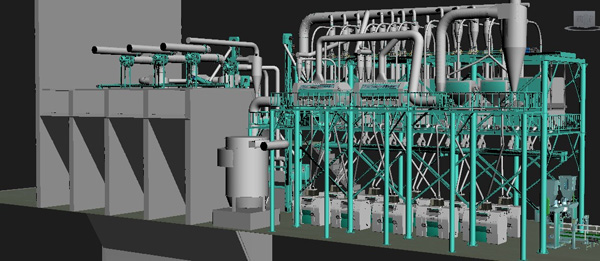 Firstly as you can see in the above 3D diagram Shijiazhuang  Hongdefa Machinery  does not only supply you with parts of a milling line but a whole complete milling line.The whole complete milling line is made up of 3 sections. The cleaning section which cleans and prepares the seed to be ready for the milling process. The milling section is equiped with roller mills and sifters built from the latest technology to ensure the best quality of flour meal. The last section is the packaging  section which packs the flour meal into packages of your own choosing.In addition to this upon buying our milling machine we will come and build the workshop for the mill to be installed. The installation and commissioning of the mill is also done by our specialized engineers and technicians.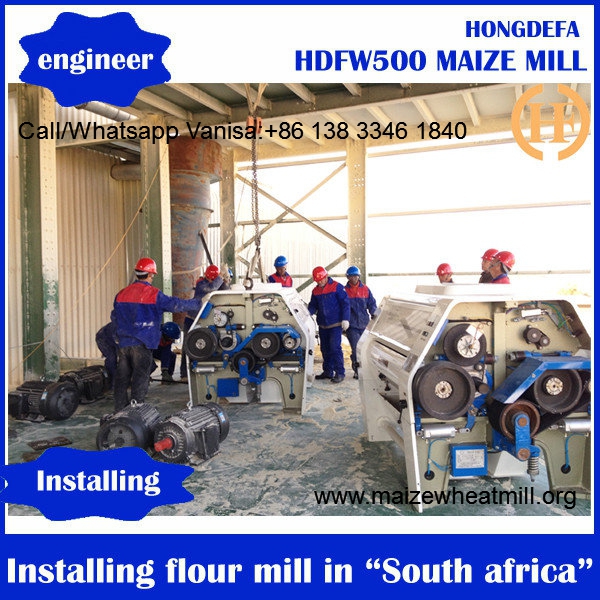 So by now we have already established that our company can provide you with the installation of the milling machine. In addition to that we also provide you with spare parts of up to a year . There is also a warranty of 2 years to the milling machine you would have bought.If this is your first time to trade with Hongdefa believe me that our machines will take you a long way. In the majority of the clients we have traded with in the past years from different nations around the world , they have all returned after first purchase to buy an even larger capacity machine.With Shijiazhuang Hongdefa Machinery quality and quantity is guaranteed.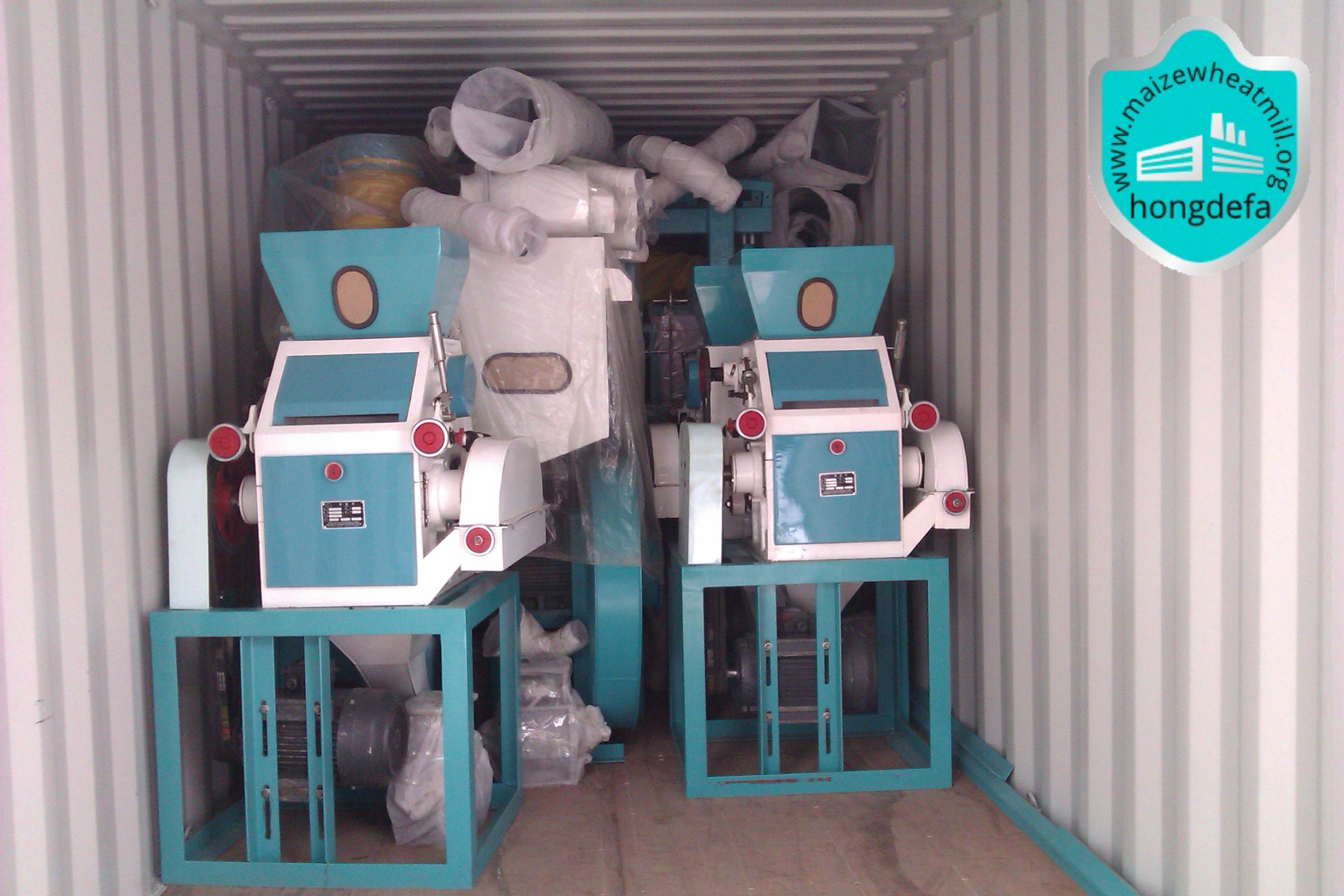 When the client has processed all the required paperwork and payments the milling machine is packed in plastic film or box for delivery by ship. In the above image the milling machine is packed into the container and is ready to be shipped and delivered to its owner. Wherever in the world you might be , we will deliver and install the machine for you .We have already delivered and installed milling machines that are running as of now , in more than 20 countries around  the world. You can be rest assured that your milling machine will be delivered.
So those are just some of the many reasons why you should establish or expand your milling empire with Shijiazhuang Hongdefa Machinery. Visit www.maizewheatmill.org for more information on our products .Make sure you end your 2016 in style by treating yourself with a Shijiazhuang Hongdefa Machinery.CO.LTD milling machine.
To get the detailed information and exact prices
Call/whatsapp Vanisa:+8613833461840
Email: maizewheatmill@gmail.com