A BRIEF INTRODUCTION OF THE WHEAT FLOUR MILL MACHINE
Introduction
The wheat flour mill machine is another product on our product range.Our company has supplied the wheat flour milling machine to several countries across the world.The wheat flour machine processes wheat to produce fine wheat flour for bread, biscuits, chapati and a wide range of other wheat products.The wheat flour milling machine comes in different capacities ranging from the 5tonne/24hr to the 800tonne/24hr. The wheat flour machine can also be ordered with specifications to suit our customers' preferences.
 Our wheat flour mill machine is made by combining the latest technology , highly specialized engineers and top of the range production material. The wheat flour milling machine like all of our other machines has been tried and tested all around the world and our clients are satisfied with its performance and durability.
The wheat flour milling machine complete line is made up of the cleaning section, milling section and the packaging section.
Cleaning section
i)Beat :This is to eliminate all the dirt like dust, bacteria and insect seed.
ii)Sceening: This is to remove large and small impurities.
iii)Destoner: To remove stones.
iv)Magnetic separator: Remove all metal material in the wheat.
v)Dampener: This is ensure the bran's integrity during the millling process.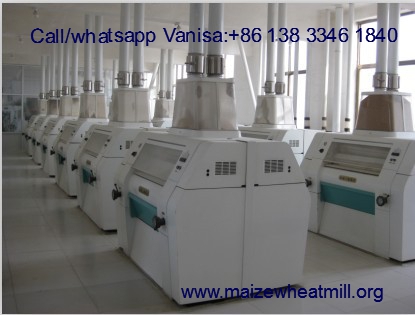 Milling Section
i)Roller mill:To break the integrity by roller movement.
ii)Sifter: For separation of the flour and the bran and also to separate large size from small size for quality provision.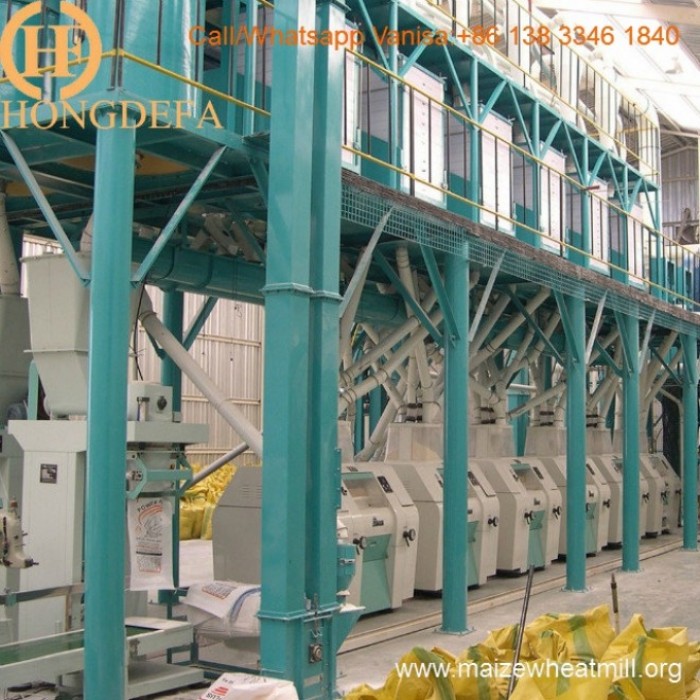 Packaging Part
i)This is made up either of the auto packing machine or the manual packing maching depending with the client's preferences.
These are the components that make up our wheat flour milling machine.
Like mentioned above Shijiazhuang Hongdefa Machinery has supplied wheat milling machines of different capacities to a lot of couttries worldwide. Lets take a look at the different wheat milling machines that have been installed and are running in different countries.

For more info:
Call/Whatsapp Vanisa: +86 138 3346 1840
Email : maizewheatmill@gmail.com
Webisite: www.maizewheatmill.org