How do I view Chinese flour processing machinery?
I am Guojun Ma, born in 1961, graduated from secondary school in 1980, and now is a Technical Manager working at Shijiazhuang Hongdefa Machinery Co., Ltd.
In 1980, I joined the Zanhuang Flour Machinery Factory and worked as a salesman in the sales department. In 1984, I joined the installation department and was responsible for installing and commissioning flour mill machinery for customers. Zanhuang Flour Machinery Factory is an excellent enterprise of China Machinery Department and Hebei Province. It is a national second-level enterprise specializing in the production of wheat flour grinding mill and maize grinding mill. Since the development of the first set of small and medium-sized flour processing equipment in 1979, the products have been sold at home and abroad for 17 years, and the production and sales volume of the same industry in the country is the first.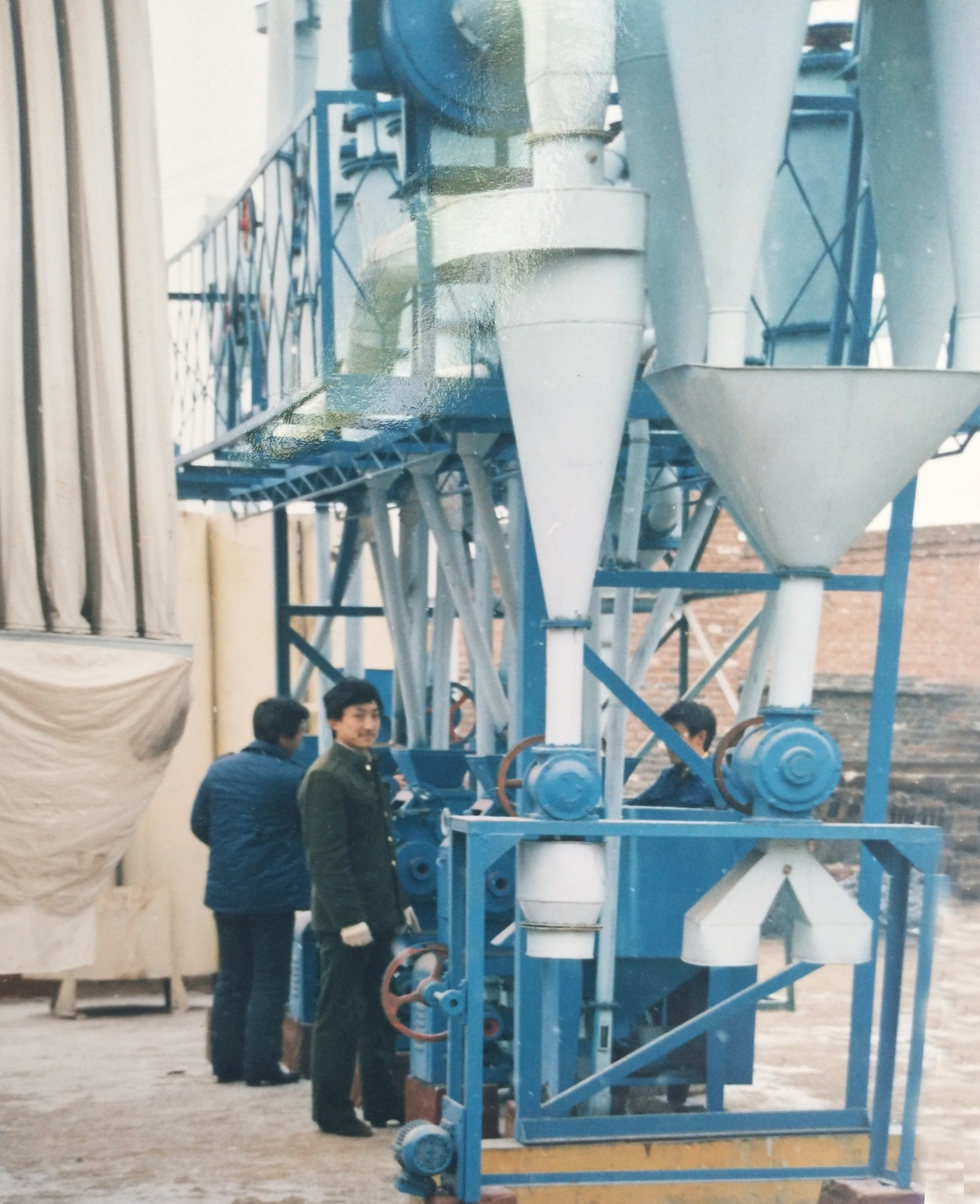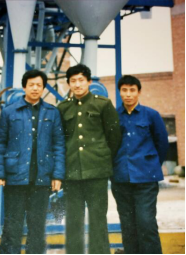 In 1986, I was responsible for the development of 6FTS12T complete milling equipment, the first case in China.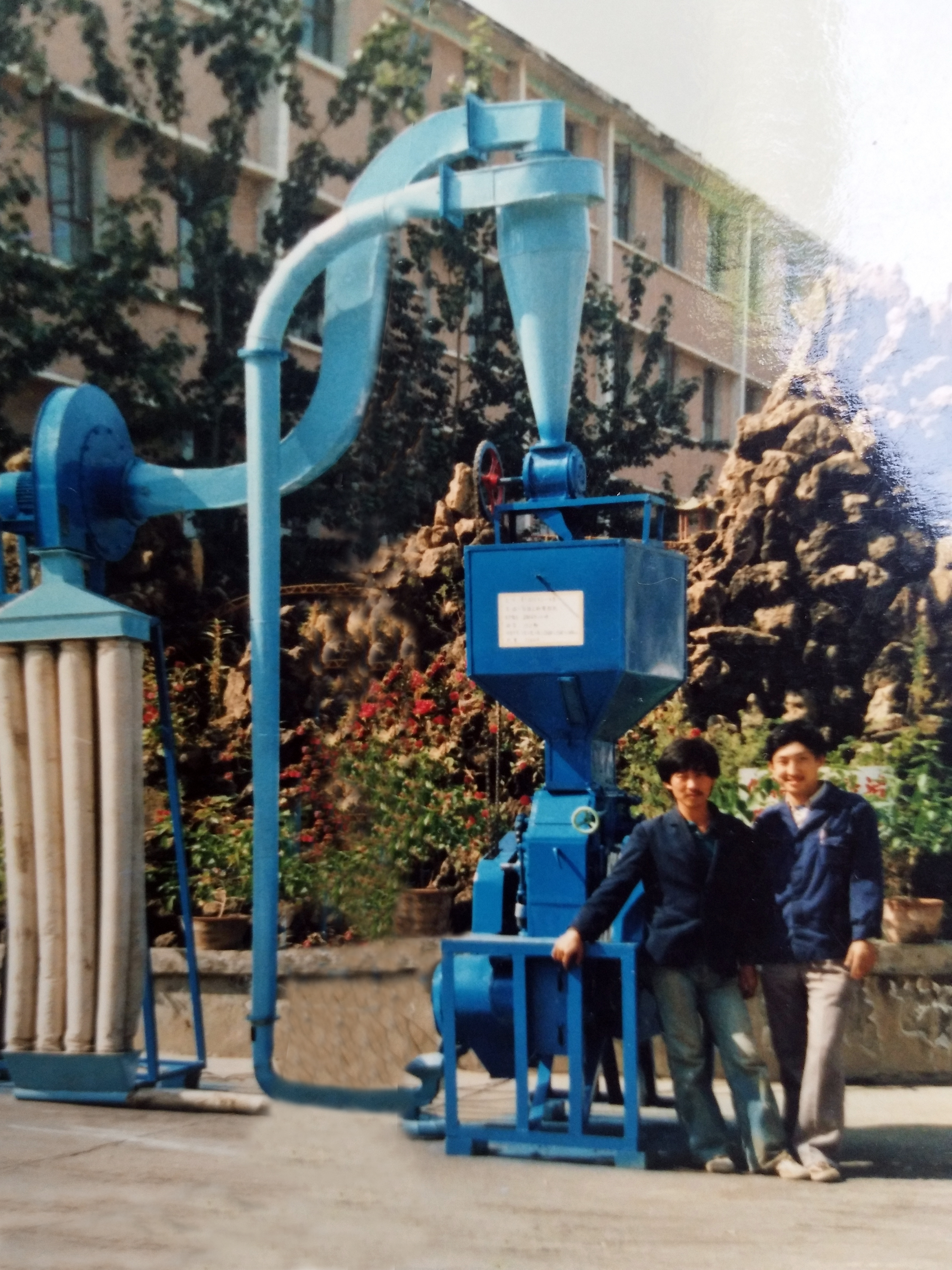 Development of 6FTS 5T flour equipment in 1984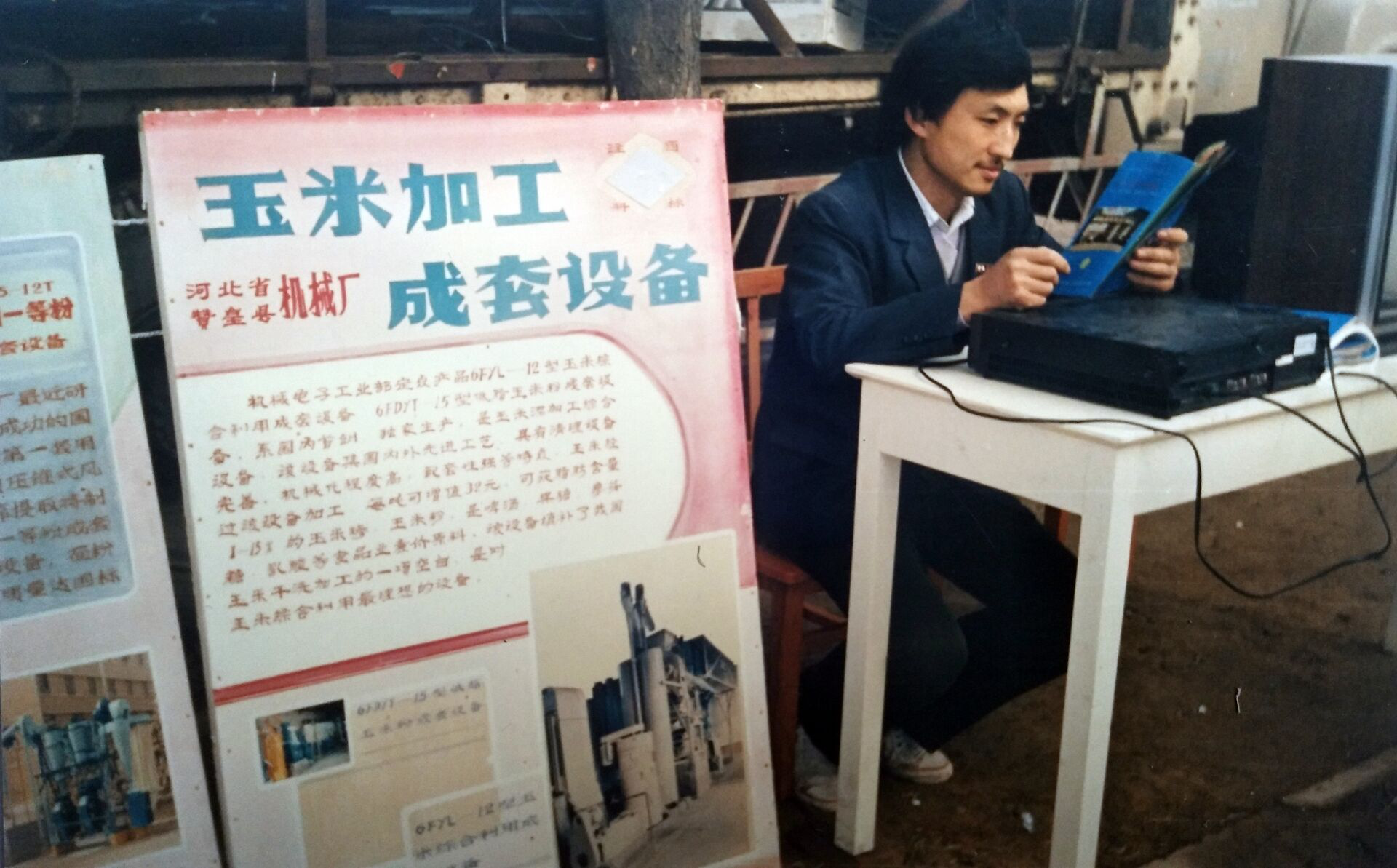 Maize processing equipment  1988 Chengdu Exhibition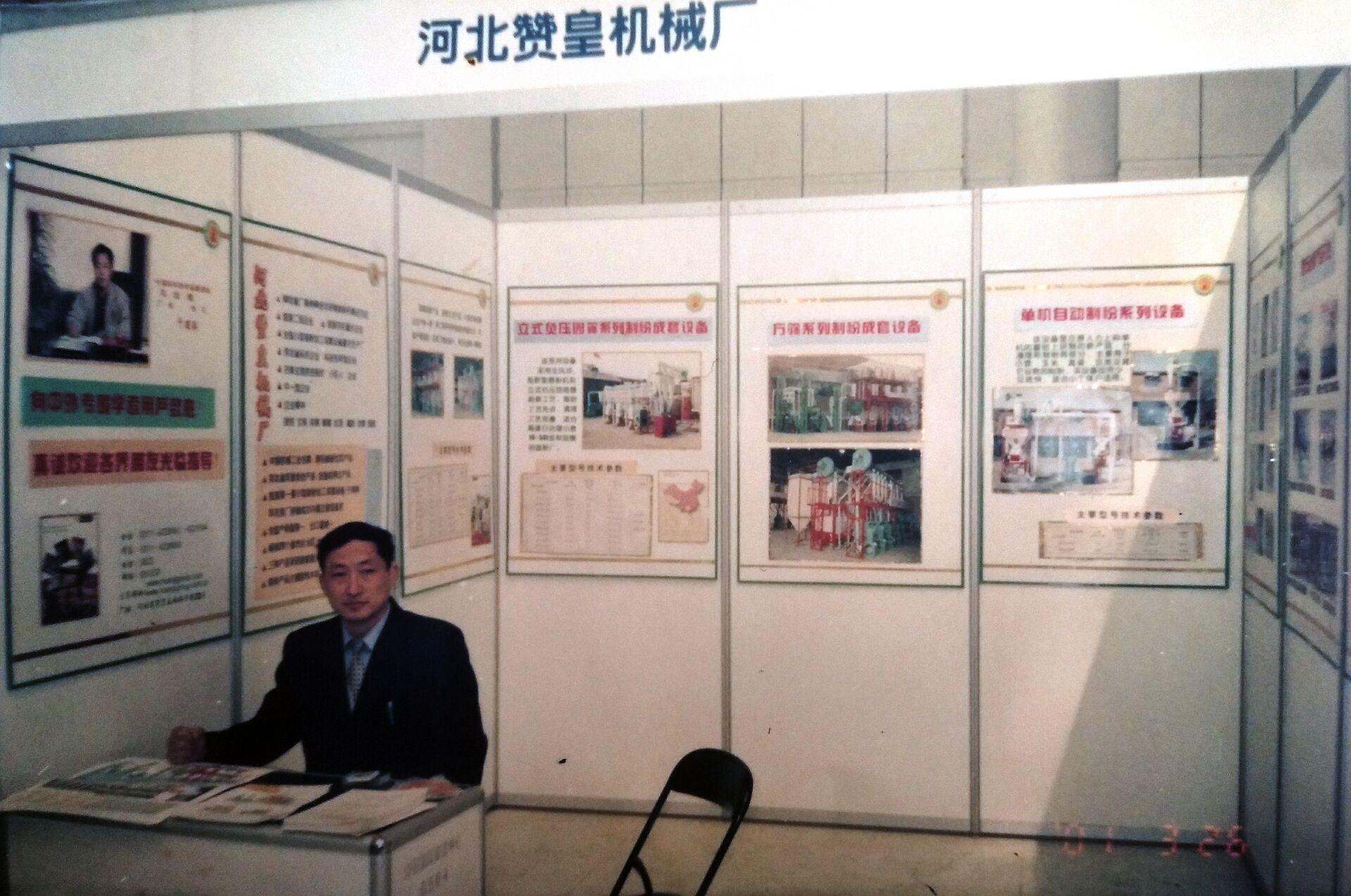 Beijing Exhibition in 2001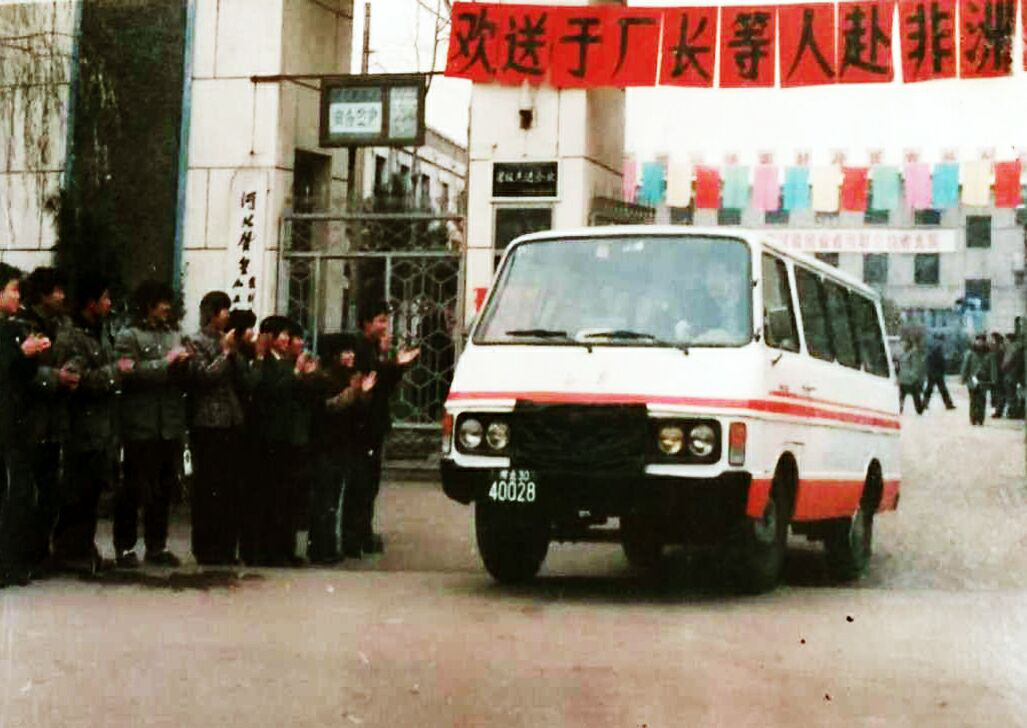 Among them, one of the founders of Africa Trading Co., Ltd. /  Shijiazhuang Hongdefa Machinery Co., Ltd. Guo Zhenfa was responsible for the installation and commissioning of the first set of flour processing equipment exported by China in 1982. At that time, it caused a lot of sensation. On the day they set off for installation, the whole factory staff went to the door to line up for the farewell. Although it was about 30 years in a blink of an eye, the scene was still vivid, and it was a great envy and a great glory. I think because of this, my current boss has already started to do foreign trade, so that after the factory was divided into the international department and the country, Mr.Guo has been selling, installing and debugging in the international department, because of so many years of accumulation, MR.Guo can create the brand "Hongdefa".
In 2005, Zanhuang Flour Machinery Factory closed because of the enterprise policy change and joint-stock enterprises establishment in China.
In 2006, I joined Shijiazhuang Africa Trading Co., Ltd. and continued to work on flour machine technology and international trade. In 2009, our company established Shijiazhuang Hongdefa Machinery Co., Ltd which is mainly aimed at the research and development of maize/wheat processing machinery in Africa, South America and some Southeast Asian countries to produce maize/wheat/corn flour grinding mill that can adapted to local market need.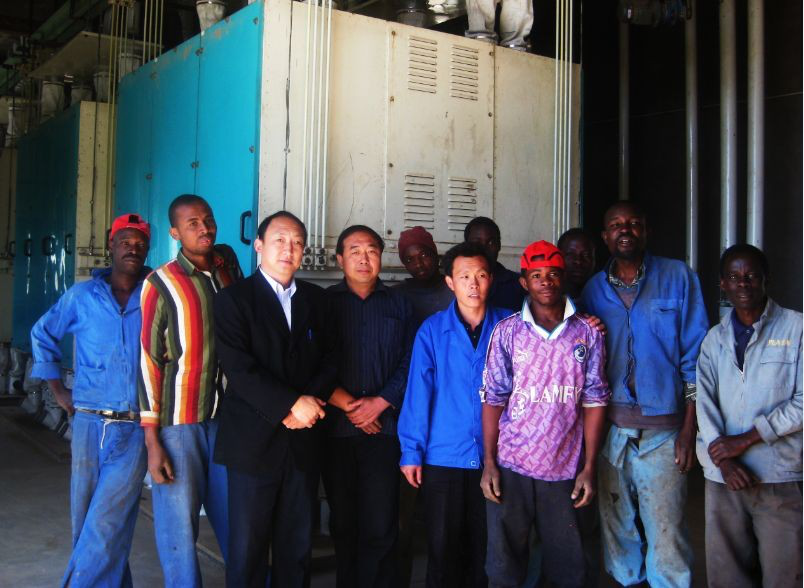 This picture was taken in 2008 when I was installing and commissioning a 120 T/24h maize grinding mill in Zimbabwe.
In 2013,we have established a branch office in Lusaka,Zambia,this is more convenient for the door to door customer services for our clients.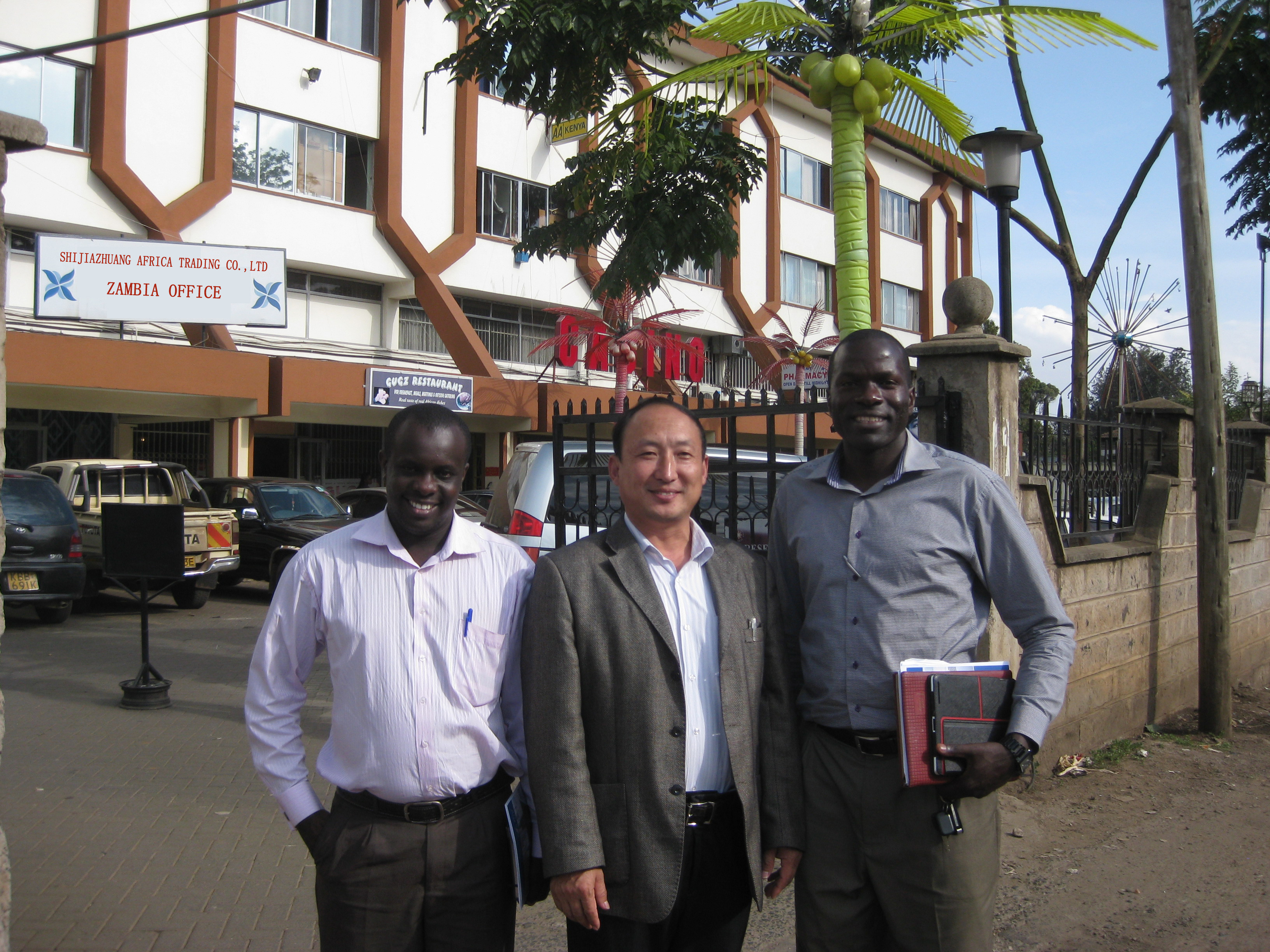 I was in Zambia in 2014 to do some technical guidance work for maize milling machines,together with clients.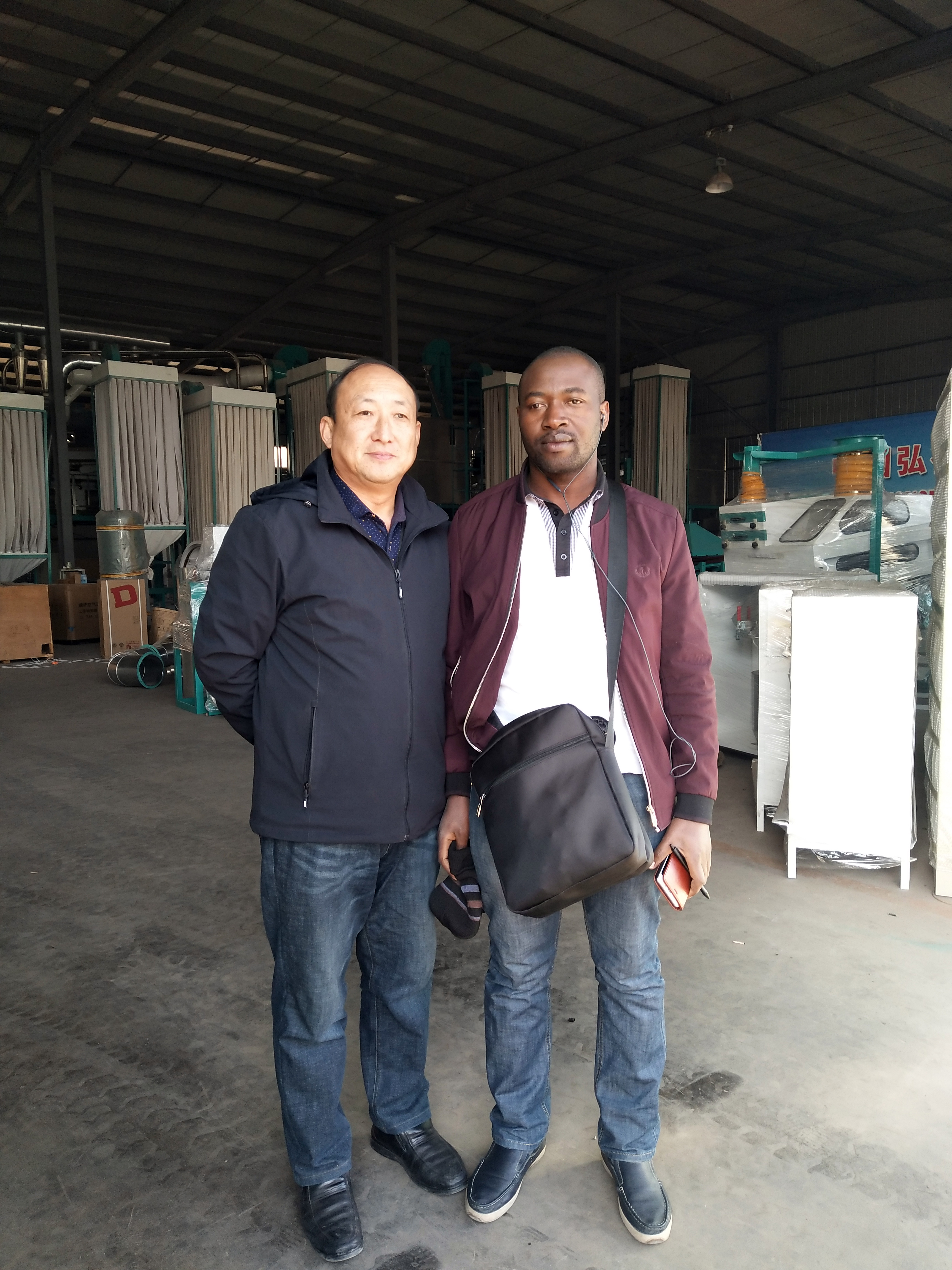 In the year 2015, Kenya client visited our factory and purchased our 50T/24H maize grinding mill
This maize grinding mill running in Nairobi, European standard machinery with vertical design. It occupy a workshop building 33M*12M*8M, packing machines adopt automatic packing machines.
We make the factory design for client, it's a professional modernized factory design for this 50T/24H maize grinding mill project.
We build our branch office in Ethiopia in 2016, branch office in Uganda in 2017, and will have more and more branch office be built in Africa countries to supply the most convenient after-sale service for our maize mill and wheat flour mill clients.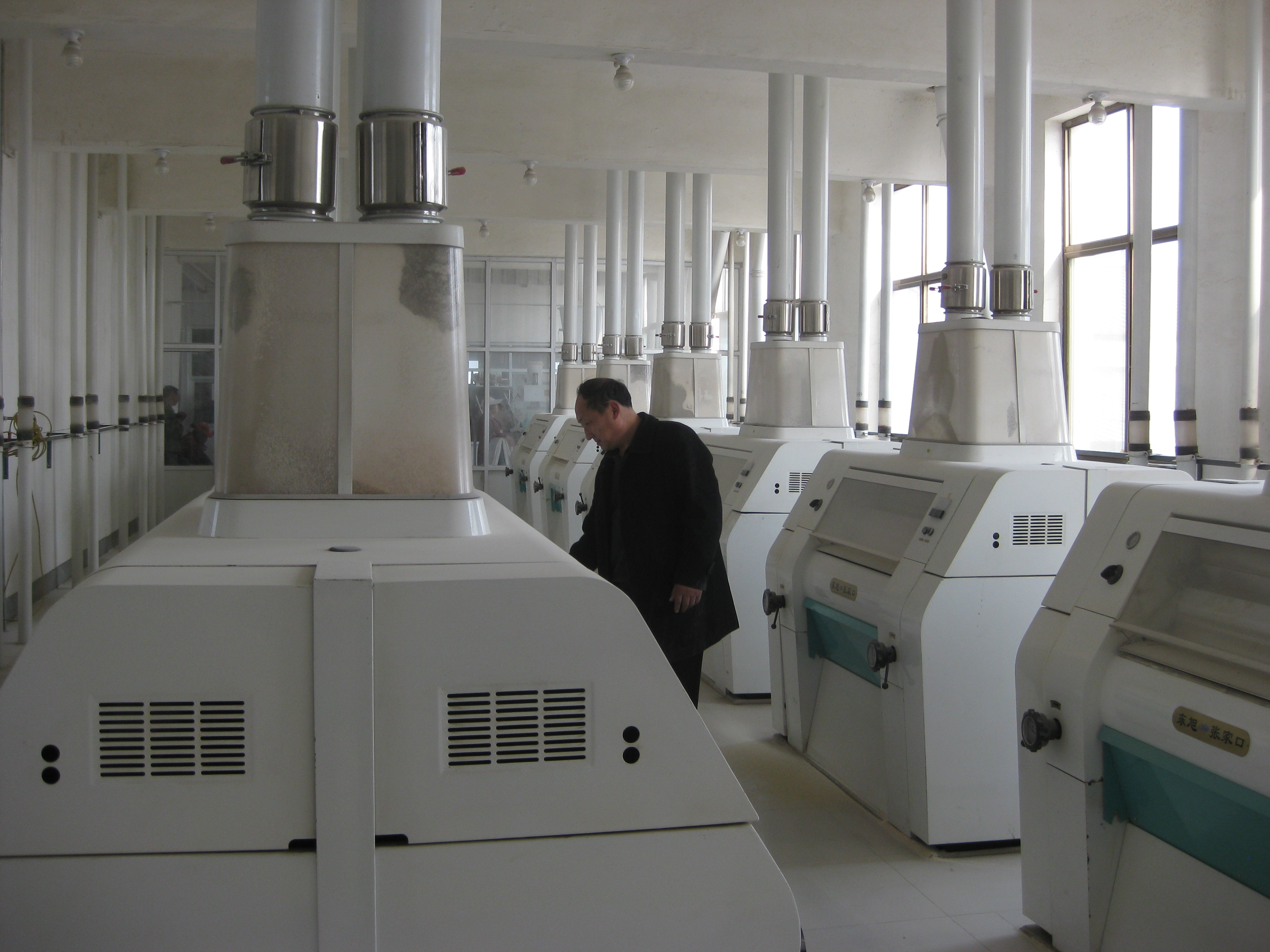 In 2017, I guided the installation of the 200T/24H wheat flour grinding mill project in Brazil. It adopt 5-floor building and the photos took when i check the roller mill condition, I stayed in Brazil 6 months, operate the machine for client and trained client's millers how to operate the machines and handle the daily problems, when everything I think goes well, then back China.
The client bough the 60T/24H wheat flour grinding mill in 2012. I made the installation work for him, the machine adopt steel structure frame design. It already running 6 years till now.
In this year,I did more than 4 sets 30T maize milling machine installation work in Tanzania, Kenya, Zambia and Uganda. And I will keep learning and training, supply more and more professional installation and training works to more clients, do what I can do for the food processing of the world to is what I always pursue! Hope the maize milling and wheat flour mill technology will make the world of people have a better life! And same time, hope our Hongdefa machinery can do more and more maize milling plant and wheat flour mill project for all over the world!