Why Can Earn Big Profits By This Maize Milling Factory?
Before we knowing the secret of the maize flour factory to get the big profit, let us know well the maize milling machines design and flow chart first.
As we know the maize mill business is a big market in many Africa countries,like maize mill in Zambia,maize mill for Kenya, maize posho mill in Uganda,maize flour mill in Tanzania etc. In Kenya, Local people's staple food is Unga,Ugali,fufu etc.The main food is Maize meal or maize flour ,in Nairobi,the market needs sifted maize meal and different grades, and in Mombasa,it's more strict, people like the pure white maize meal, not so soft.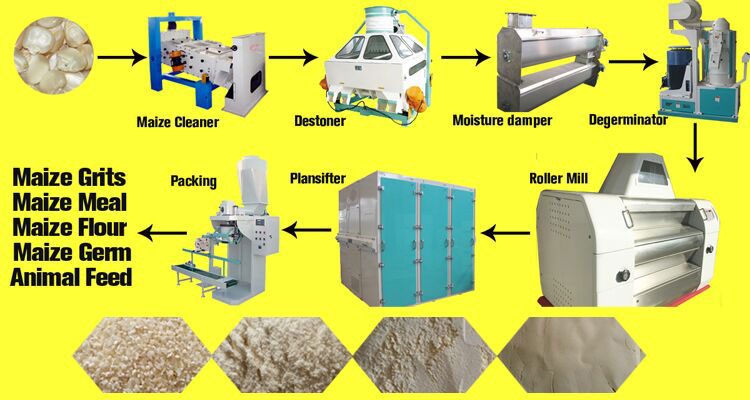 Get price and more details
The main point in a maize milling machines in Kenya, is the maize degerminator. The super white maize meal extraction in Kenya is from 73% -92% depending on different demands from the market and different customers, This will request to take the germ and the maize bran skin out of the maize meal by the Degerminator in the maize mill in Kenya market. We have designed the special degerminator, combined Japan and America technology, which can remove the germ and bran from the maize grains.

It is the heart of the maize milling business, if this machine not good technology, no matter how good your other machines, your machine still could not get high quality maize meal for Kenya people. That is the key point in a maize mill processing line.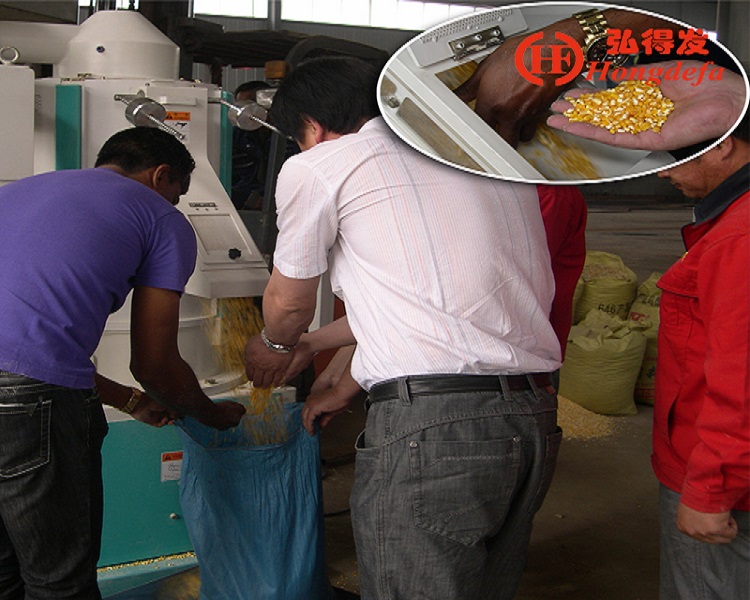 degerminator in maize mill business
 So for our degerminator we use Japan and America degerminating system and separate system, with the American technology for the degerminating system and South Africa maize experience, which can scrub the maize germ and maize skin out of it cavity, with the minimum deduction of the maize meal, will get high maize meal extraction with good quality.
For the milling section use China advanced brand automatic roller mill, and China advanced plan sifter. For this whole plant just one characteristic "advanced" and "customized".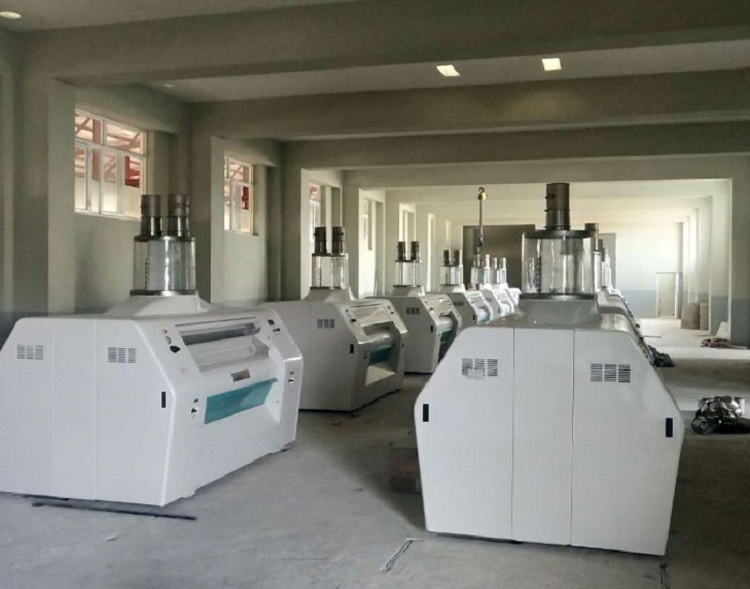 Advanced pneumatic roller mill in the maize mill line
1) The partitioned paneling and swing-out feed module guarantee ideal
2) access to the feeding and grinding rolls. This makes residue-free
3) cleaning possible.
4) a pulse generator automatically adjust the feed material at the entrance door
5) bearing SKF
6) temperature monitor (option)
Pneumatic roller mill in the maize mill production line.
 1)Material: High-strength alloy steel
2)up and down sifter circles with steel plate overall by bending
3)Transmission system using spring force component institutions
4)Sieve frames of wood coated with synthetic resin,without back wire
5)All the inside walls as well as the doors are provided with high-grade insulation
6)Vertical and horizontal clamping system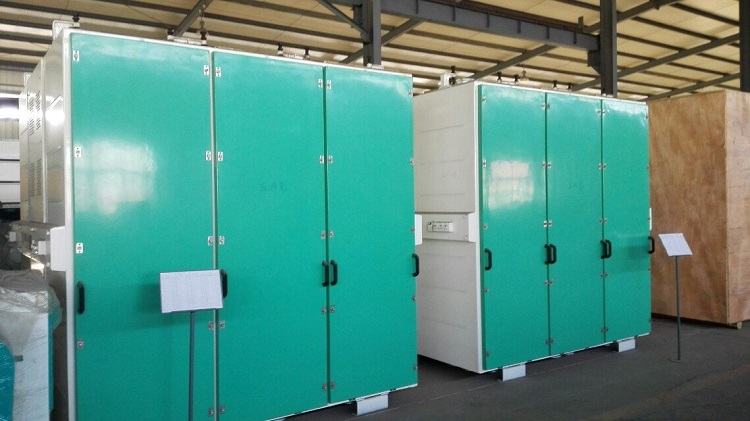 plansifter in Hongdefa company
Get price and more details
For the maize mill business trend, like in 30 years ago in China, there is many small factories for wheat flour mill, almost one county have 2 or 3 flour mill factories,the competition is very strong.
Then most of factories leaders begin to think how can I earn money?
I have to enlarge my capacity, everyday I can processing extra 50T or 100T flour,then I will low down the sales price of my flour, but I can sale more, then other people will not have the ability to compare with me. When he have this planing,he begin to collect the money, find the finance, beginning to enlarge the capacity of the wheat flour mill, before he sale 1USD per kilo, now he low down the price to 0.8usd per kilo, all the housewife buy his flour, quality is fixed good, price is low, the other small factory have low market low client, after sometime, the other small wheat flour mill factory closed. Then the big wheat flour mill factory become bigger and bigger, that is why in China now the wheat flour market are controlled by few big factories. If you want to see the small wheat flour mill machine running, almost impossible.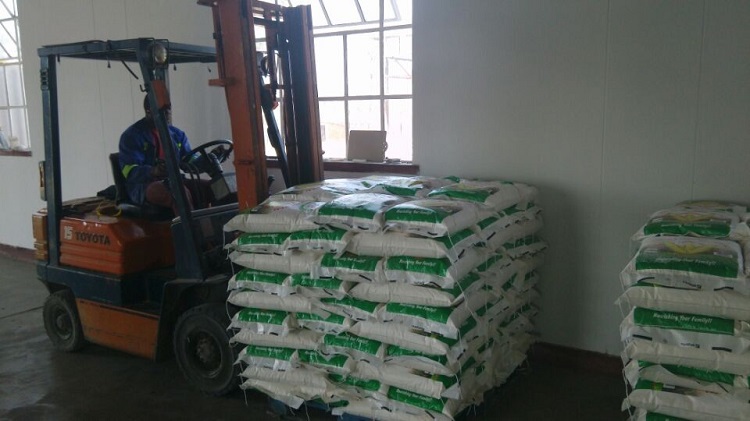 Maize meal and maize flour are waiting for selling
Customer is very happy about selling maize meal.
The trend is similar in Kenya. There are some small maize millers , local made machines in Kenya,but the capacity is small and the production is small. If someone in Kenya is able to set up a big maize mill factory
Like 50t/24h,100t./24h,150t/24h,200t/24h , then in the future he can follow the experience in China wheat mill factory,daily capacity is much more than the small maize millers, and he can sale the maize meal at a very competitive price! The small maize millers can sell the maize meal at 1USD per kilo,but He can sell the maize meal at 0.8USD per kilo. The wholesaler come to buy the maize meal from this big maize millers,the housewife come to buy his maize meal from the big maize millers, he will be the leader of the market! Finally he win in the market!
When you have planned for setting up the maize flour mill machines, most welcome to come to China for visiting Hongdefa.
What is our factory?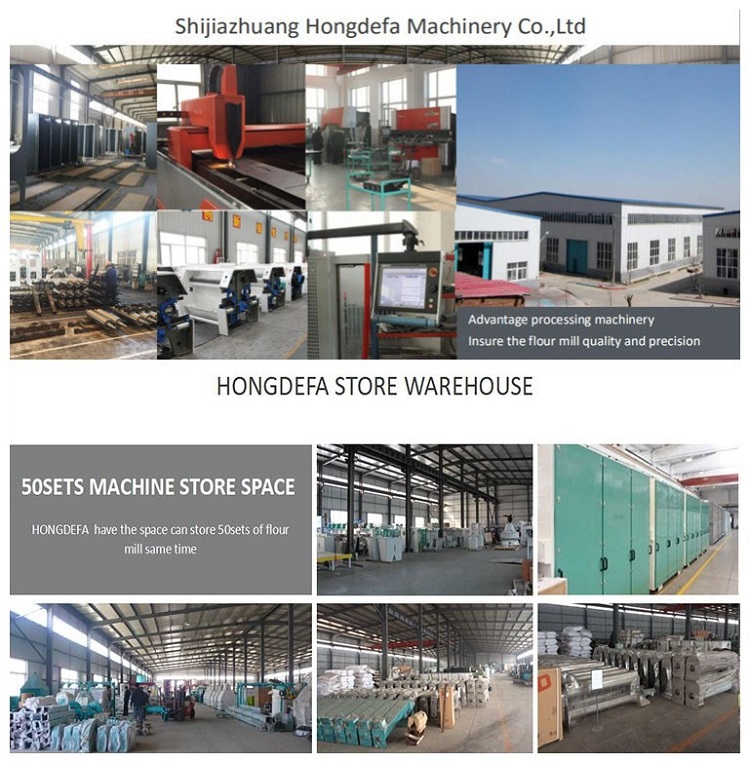 Our factory for maize mill machines
 What is our team?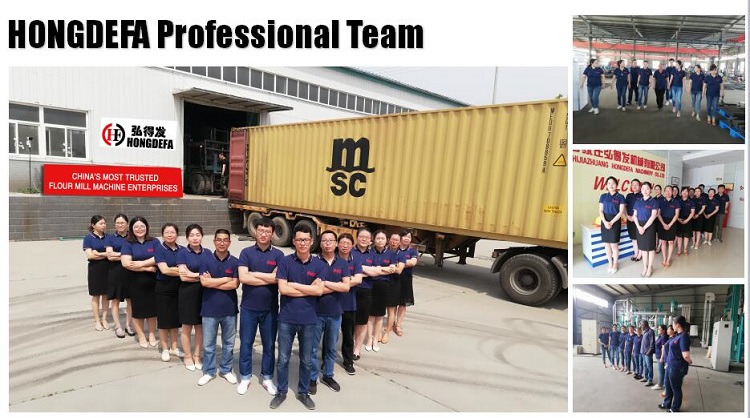 Our team for maize mill machines.
What is our After Sales Service?
The technician is maintaining the machines.
For keeping maize flour milling machines running very well, we can send technicians to test and maintain the machines each half a year. we supply more and more spare parts even 5 years and 10 years.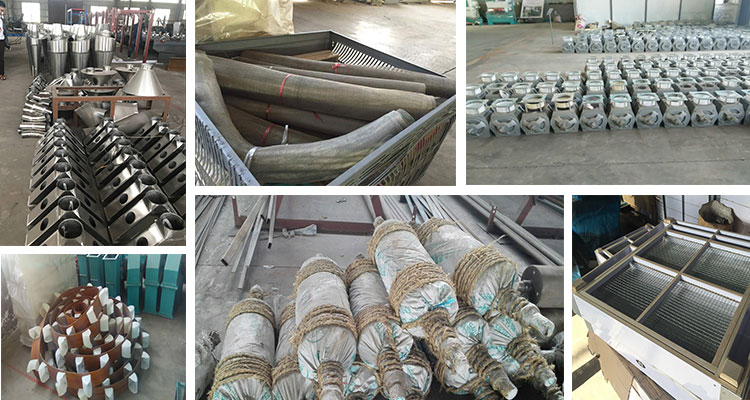 All spare parts for maize milling machines
Besides the branch office in Zambia, Uganda, and Ethiopia. we have a big team for after sales service for all the customers in China.
Hongdefa machinery in China have more than 30-year experience in maize mill business, a professional manufacturer and exporter for flour milling machine of wheat maize and corn. We are located in Shijiazhuang city,HEBEI PROVINCE, with an advantageously geographical location and convenient.
ROUTE to visit Hongdefa Machinery:
Shijiazhuang International Airport-We pick you up directly by car with 30minutes.
Beijing Airport–We pick you up directly by fast train with 2hours.
Guangzhou Airport–It will take 2hours from Guangzhou Airport to Shijiazhuang.
Shanghai Airport–It will take 2hours from Shanghai Airport to Shijiazhuang.
If you want to know more about how to earn more profit from the maize mill machine, please contact with Vanisa Li via +86 139 3306 8531 on WhatsApp or click more details on website www.maizewheatmill.org
Send Email to vanisa@hdfmill.com will get quick and detail reply.
Get price and more details
#maizemillingmachine #miazemillbusiness #maizemillmachine # #flourmillingmachine #maizegrindingmill #maizemillers #maizemillmachineprice#maizemillfactory #maizemills #maizeflourmillingmachine #maizemillprofits #maizeflourprofits #profitsinmaizemill #hongdefa