Maize flour and corn flour is the stable food for most Africa countries, now the Precooked maize corn flour become the new demand for more and more people.
Latin American and North American consume more Pre-cooked corn flour, now some Africa countries like South Africa, Zambia, Kenya , Uganda became the new market who needs the precooked corn meal. Some of them called Arepa flour.
Get price and more details for precooked maize mill
Precooked Maize corn flour mill machine is the new technology of Shijiazhuang Hongdefa Machinery factory.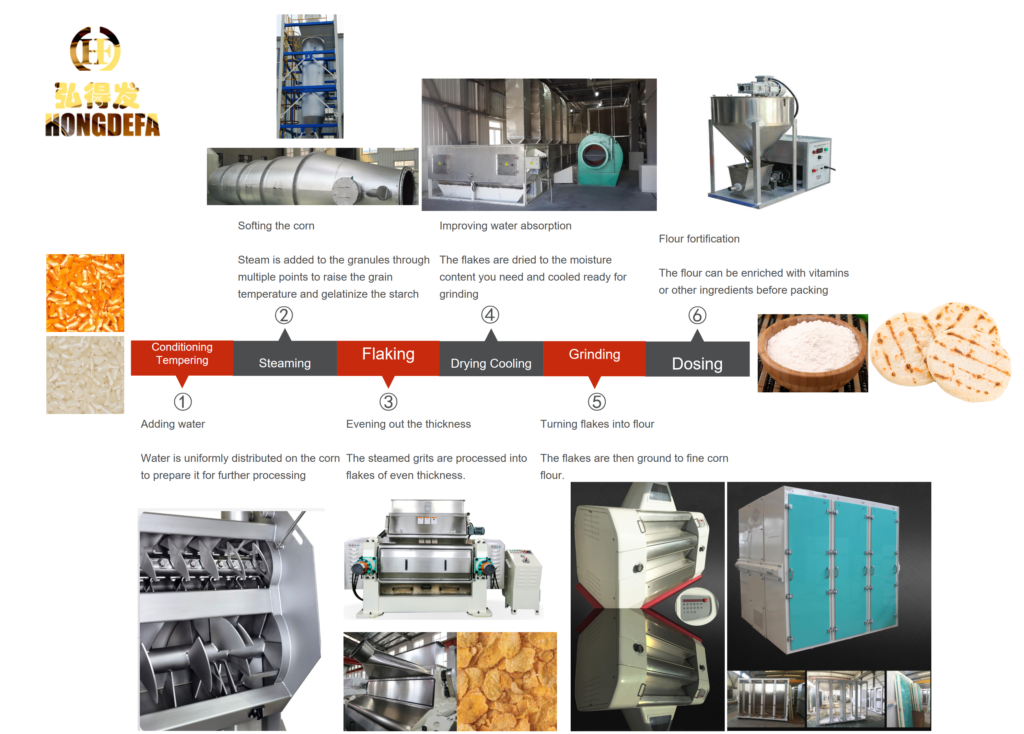 We learn and update the present technology and supply the pre cooked corn flour mill to produce the high quality pre cooked corn meal .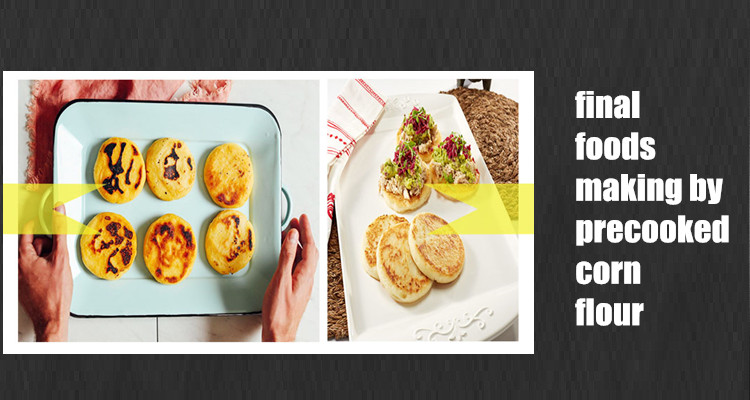 Get price and more details for precooked maize mill
It is an complete line :
Input raw material (corn/maize) — steel silo for storage — cleaning machines — soaking bin — corn precooking — flaking mill — horizontal dryer — finished product bin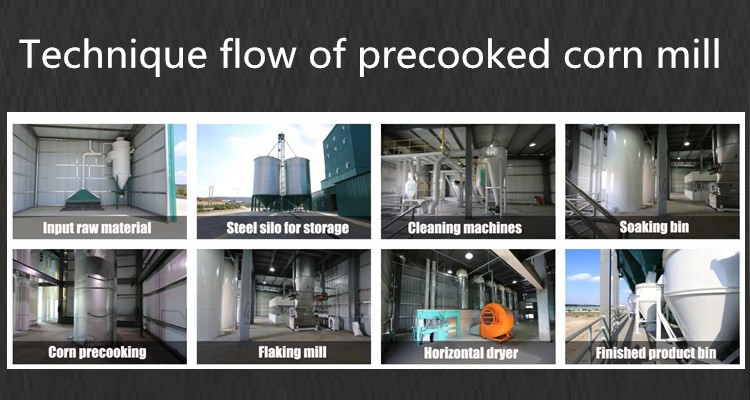 Get price and more details
We just delivered one 30T/24H Precooked maize milling machine with one 1000T silo to Lusaka/Zambia in March 2021, totally 6 of 40 feet containers. It will arrive Zambia in May, 2021 then our Lusaka branch office will arrange the installation issue.
Here we take the 30T/24H corn mill as example to introduce the whole line :
1, the 30T/24H corn maize mill plant
The 30T corn maize flaking mill plant, we use the new technology design with Automatic control system, including precleaning ,cleaning , flaking, milling , auto-packing and PLC control system.  It is steel structure workshop.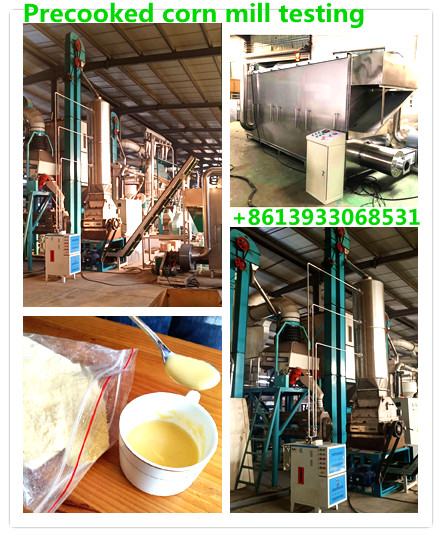 2, Introduction about 30T/24H precooked corn mill machine 
A, Capacity: input maize 30T/24H
Design according to Client's corn and maize flour request, take the germ and skin down to get bran for animal feed, and milling the endosperm to maize flour for human consumption.
B, The general plan layout:
The whole factory includes offices, workers quarters, guard, platform control rooms, transformer
control room. Raw maize silo 1 set with flat bottom, it is optional by customer.
The detailed layout is customized according to local condition as per the land or workshop dimensions in local side.
C, The workshop size: 
The steel structure workshop for 30t/24h maize milling line is 36M×15M×12M( LxWxH).
It includes the whole processing system of maize cleaning part, moisture damper and degerminating part, steam part, flaking mill, hammer mill, maize milling part and packaging part.
In order to maintain the main workshop sanitation, waste treatment and final packaging plant does not pollute the environment, are separated by a wall between the waste processing, product packaging and milling system.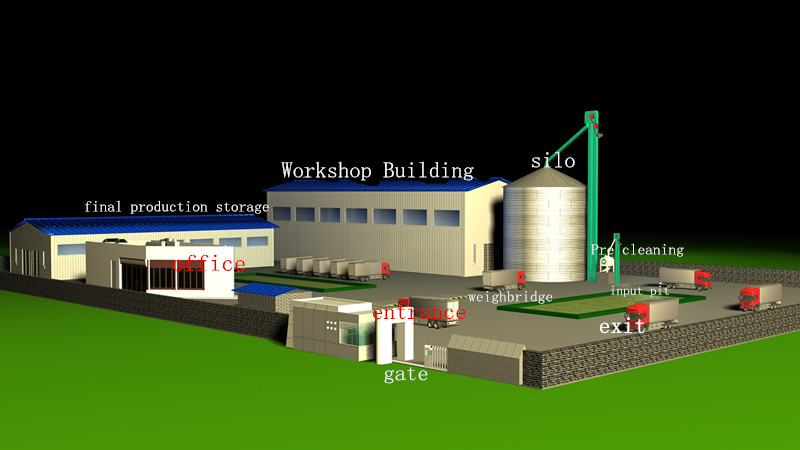 D, Staff assignments 
According to the conventional business daily processing 30 tons of maize flour mill, the general
annual 350 days at full capacity, three shifts of production, need every single day 1 technical staff
, 1 management staff, production staff 4-10 people.
Get price and more details
3,  precooked corn maize mill plant technique flow 
3.1 cleaning section technique flow for precooked corn mill machine:
Bucket elevator — Maize cleaner — Moisture damper (stainless steel)– damper bin — Screw conveyor –Magnetic separator– Degerminator — Gravity grade sifter — blower

3.2 flaking section technique flow for precooked corn mill machine:
Bin -Boiler- steam bin – flaking mill – hammer mill – single sifter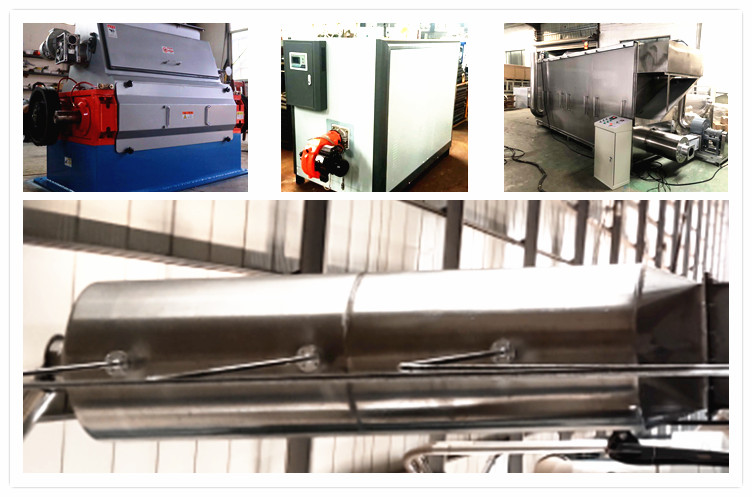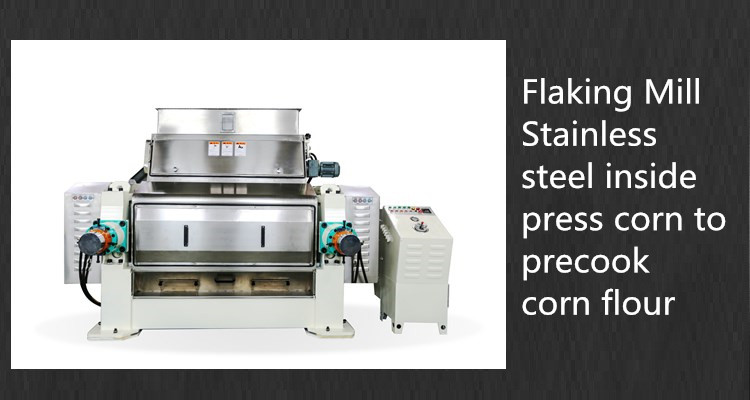 Hammer mill – double sifter- Roller mill – sifter – flour bin – packing3.3 milling section technique flow for precooked corn mill machine:
Get price and more details

Final maize products of the precooked corn mill machine:
Precooked corn flour and maize bran.
A special kind of precooked corn flour can do a delicious food called Arepa that is very popular in Columbia and Venezuela . They are easy to make at home .
If you want to get the exactly detail list about this 100t maize mill plant, please send me inquiry or talk with me by the online chatting tools, I will send you all the detail list with drawing and best price at the first time.
5, introduction for some mainly single machines 
5.1 Stainless steel damper: 

For the Damper, we use the double section kind with stainless steel material.
Bi-Direction screw, prevent free water,  Intensive intermixing , Stainless steel screw leaf and outside, no rusty.  Special bending and welding technology make sure no Leaking.
5.2 moisture Bin
This price includes the moisture Bin already. It is stainless steel, anty-rusty, long life use time.
5.3 degerminating system: 
For degerminating system, we use the two times degerminate, it can produce the high quality maize grits as you need. The Degerminator we have the patent already, it use the Japan technology.
5.3 Steaming tank for Arepa flour mill: 
Asorption and introduction of British and American technology,The preparation time is 45-60 minutes,
and the gelatinization degree is adjustable 65-78%. The steam equalization system ensures that the samp
is evenly matured during the preparation process.
5.4 Flaking mill
For the Flaking mill, it use the automatic Pneumatic control.
The speedy and tardy grinding rolls are driven by triple-wheel toothed belts with advantages of high power transmission, no step losses, no deflection, stable running, and low noises.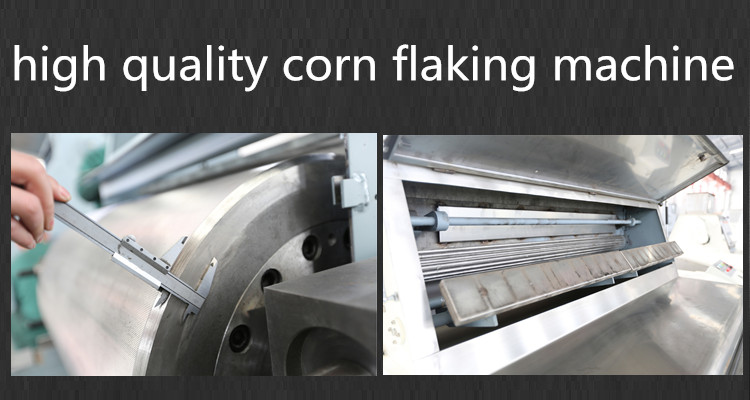 Get price and more details
High nickel-chromium-molybdenum alloy roll, alloy layer thickness is 30±5mm.
The contact material adopts all stainless steel design, which is durable.
Equipped with balanced feeding system, patented balanced  feeder. SEW reducer, SKF bearing.
Square bearing seat; equipped with high-efficiency energy-saving intermittent high-pressure pump station design,independent PLC hydraulic automatic control system.
Fully enclosed structure, steam recovery device.
Patent online press The thickness of the corn flakes can be adjusted at the same time, without the need to stop the material and separate the rolls; increase the work efficiency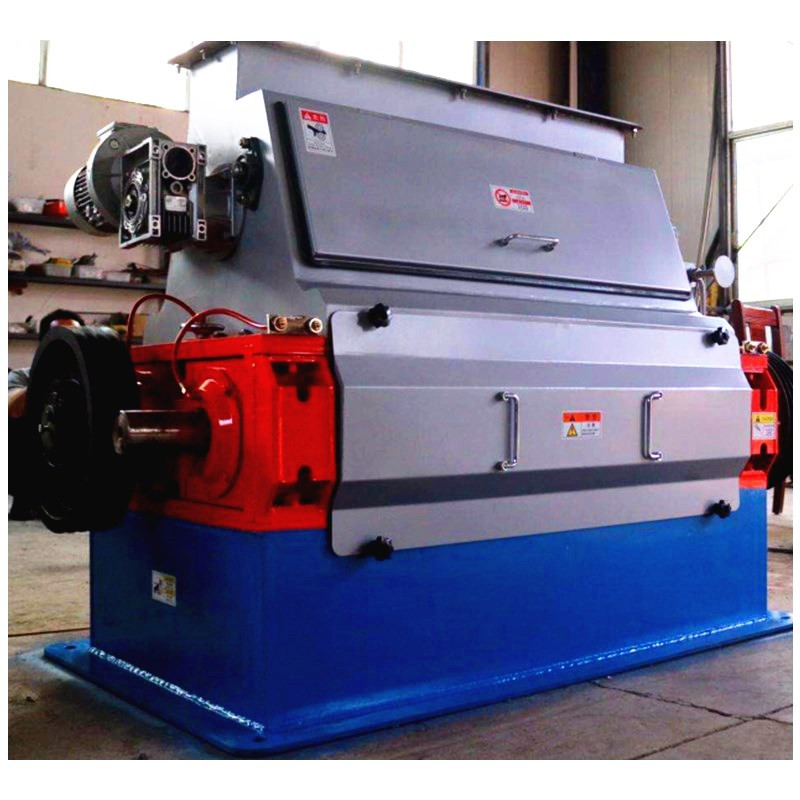 5.5 Dryer in Precooked maize mill line: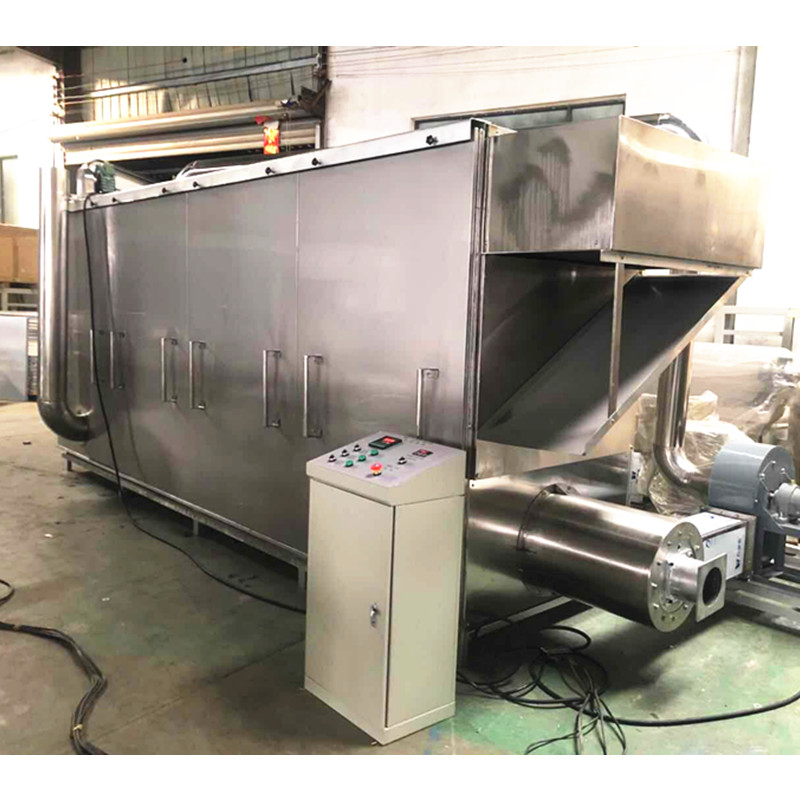 Get price and more details
Digest and absorb the new type of granular material drying and cooling equipment produced by British company, a new type of product independently developed on the basis of digestion and absorption with reference to foreign advanced models. With the historical cooler and counter current currently in use Compared with the dry cooler, it has the characteristics of strong drying and dehydration capacity and good cooling effect. The temperature of the hot air drying inlet can be as high as (about 110°C), and the moisture of the material can be reduced from 20% to below 14%.
The box body is made of aluminum-zinc-coated sheet and processed by numerical control equipment; the bottom row ventilation plate is  made of 304 stainless steel one-time stamping, and it is evenly dried and does not leak.
Equipped with: material level switch; temperature sensor; reducer frequency conversion speed regulation system; stainless steel chain drive system; air network drain condensate system to prevent condensate from falling on the material.
5.6 Pneumatic Roller mill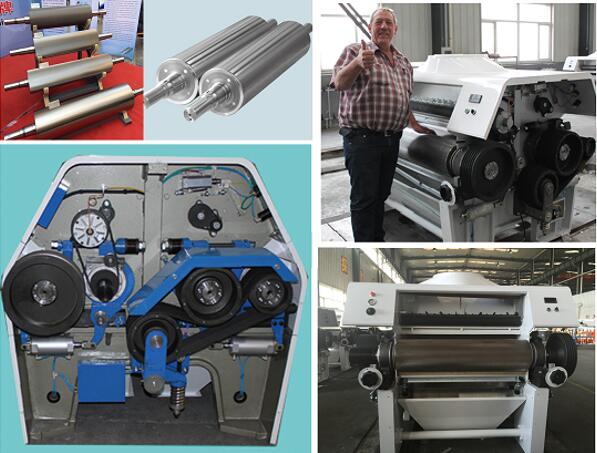 5.7 sifter
1) Material: High-strength alloy steel
2)up and down sifter circles with steel plate overall by bending
3)Transmission system using spring force component institutions
4)Sieve frames of wood coated with synthetic resin,without backwire
5)All the inside walls as well as the doors are provided with high-grade insulation
6)Vertical and horizontal clamping system
5.7  Impulse dust filter
In the flour section, it use the Impulse dust filter , not the dust cloth.
This can make the whole workshop cleaning and fewer flour dust.
5.8  Auto weighing and packing machine
This price also include one set of Auto weighing and packing machine for PP bag of 10-25kg.
This auto packing machine, the filling and discharge system is special design to pack flour and no block.
The weighing Precision is +/-2‰.
For the pipes in milling section where contact with the material is stainless steel.
It is durable and can use at least 20 years, also very beautiful and shinning .
5.10 PLC control system
The Control system, use the one touch screen for smart PLC control system
The control system use the Mitsubishi brand.
Get price and more details
 6, Contact information:
Now send your inquiry to me or talk with me online to ask more for the maize mill machine. You also can find me through the below way:
Whatsapp: +8613933068531
Email: vanisa@hdfmill.com
Get price and more details