Hongdefa notice about the price adjust from September.01, 2021
Dear Friend:
This is Vanisa from China Hongdefa factory,  for maize mill and wheat flour mill machine .
Here share with you our company notice about the price adjust:
All the former quotation keep the former price until Aug.31,2021.
From Sep.1st, 2021 all the order will use the new price.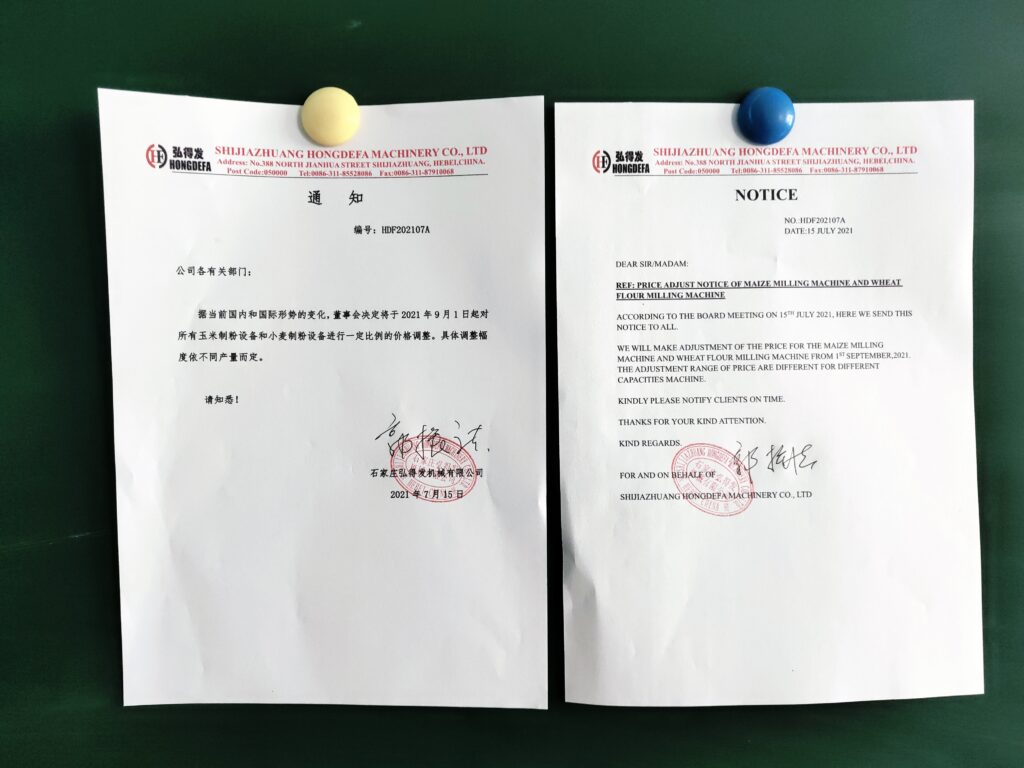 If you would like to make the order in the near days, kindly pls try your best to make the payment before Aug.31,2021.
If late than Aug.31, 2021, pls contact with me to ask the updated price.
Please be noticed in advance.
P.S. Find Me On WhatsApp +86 139 3306 8531 
Best regards !
​

Find me on WhatsApp/Wechat  +86 139 3306 8531