High quality of 100t/24h maize flour mill machine form Hongdefa
In Hongdefa Machinery, there have high quality of 100t per 24h maize flour mill machine for sale.
The following is the details of this set of equipment:
1.Production capacity: 100T(maize)/24H
2.Products variety:
1)Maize fine flour, all through 44 mesh (400micron) sieve
2) Maize germ,  Coarse Fodder.
3.Extraction rate:
1) Super Maize meal: 65~80%
2)  Chops:20-35%
4.Workshop dimension: 36×10×13m(L×W×H)
5.Power supply: About 323kW.
6.Total weight of the equipment: 53T.
7.Container:3*40' (common one suit for transportation).
8.Install time: two months.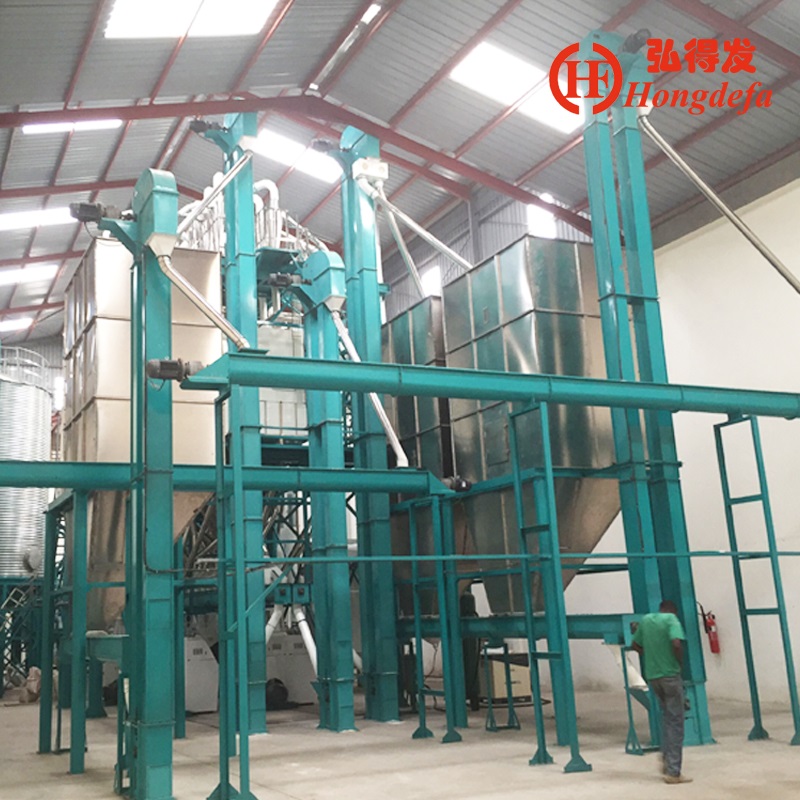 Get price and more details
If you are interested in the grinder machine, contact me freely.
Cell/WhatsApp: +8613833461840
E-mail: maizewheatmill@gmail.com