On March 29th, the Nigerian Lekki Deepwater Port Project, which was built by China Harbour Engineering Co., Ltd., held a ribbon-cutting ceremony in the Lagos Laiki Free Trade Zone. Vice President Osing Baggio attended the ceremony and said that the project is of great significance to the development of Nigerian social economy. The federal and state governments will provide all necessary support to ensure the smooth implementation of the project.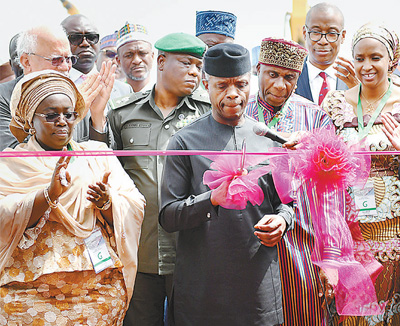 After the project is completed, Lekki Port will become one of the largest deep-water ports in West Africa, playing a pivotal role in the entire sub-regional port, and about 170,000 people will receive direct and indirect employment opportunities.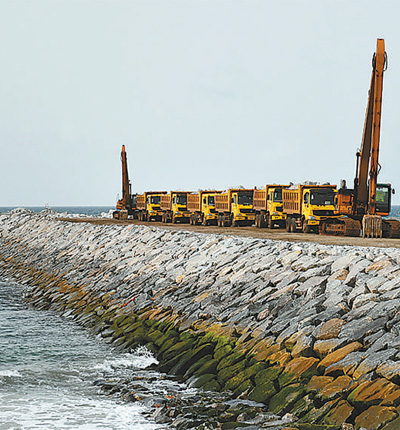 Lagos is the economic capital of Nigeria, the largest city in West Africa, and its economic output accounts for nearly half of the country. In Lagos, the port area is shallow, and only small cargo ships can be parked, and the loading and unloading efficiency is low.
Hongdefa build a deep friendly frienship with Nigerian since 2014 when Hongdefa export first corn grinding mill to Nigeria.
On 19th -22th July 2017,Hongdefa boss team had a business trip in Abuja the capital of Nigera. We were well treated by our Nigeria friend during our time in Abuja. Meantime,Hongdefa laid a good foundation for future cooperation of corn/maize/wheat grinding mill business with Nigerian by this visit.
On 25th-27th September,Hongdefa came Nigeria again and attended Nigeria International Agriculture Fair at Abuja International Conference Center.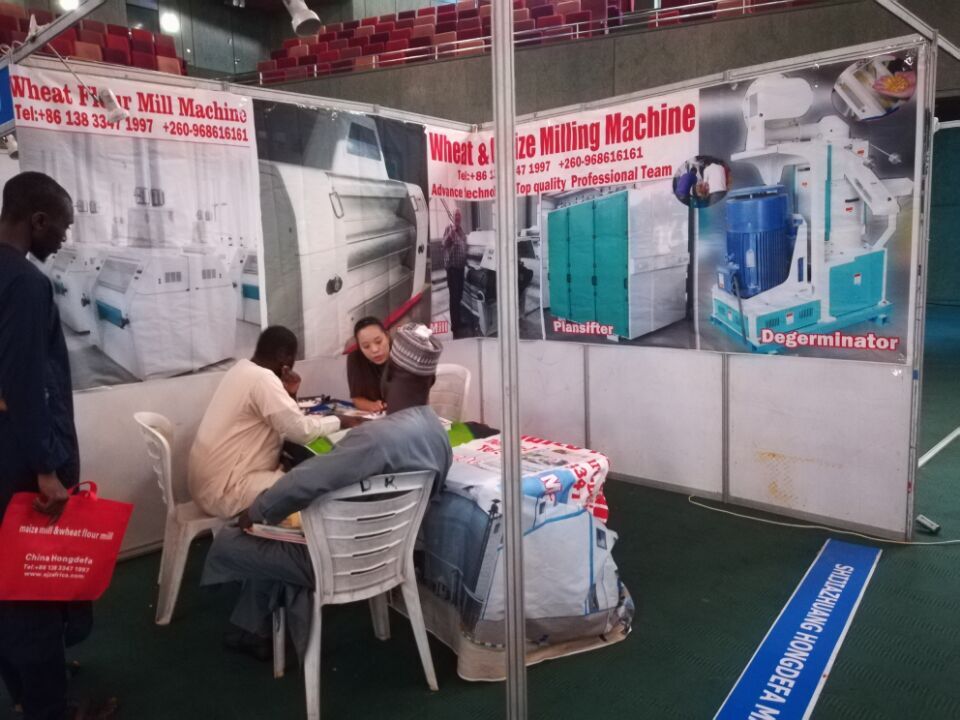 Certainly,we were moved by the sincerity and enthusiasm of the Nigerian people again.
One of our client drive from 293 kms away to meet with us and bring some food for us.
He asked us a lot of technical issue about corn grinding mill and our technical manager give him a professional answer on spot.
After a long and deeply conversation,He finally opened his arms had a hug with us.We made a deal for turn-key project of 100T/24h corn grinding mill.
For now,this client steel structure workshop (supplied by Hongdefa ) already finished building.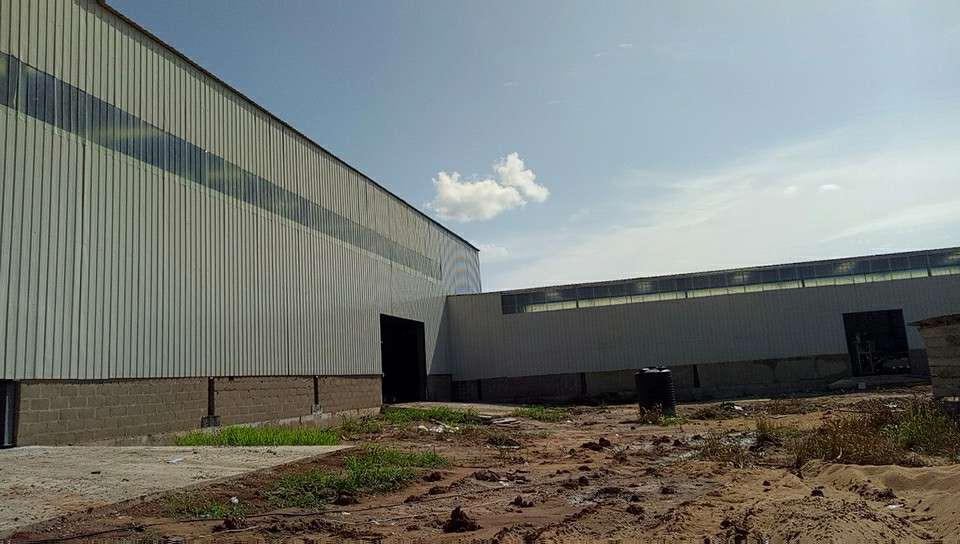 Soon the silo(supplied by Hongdefa )would be finished building.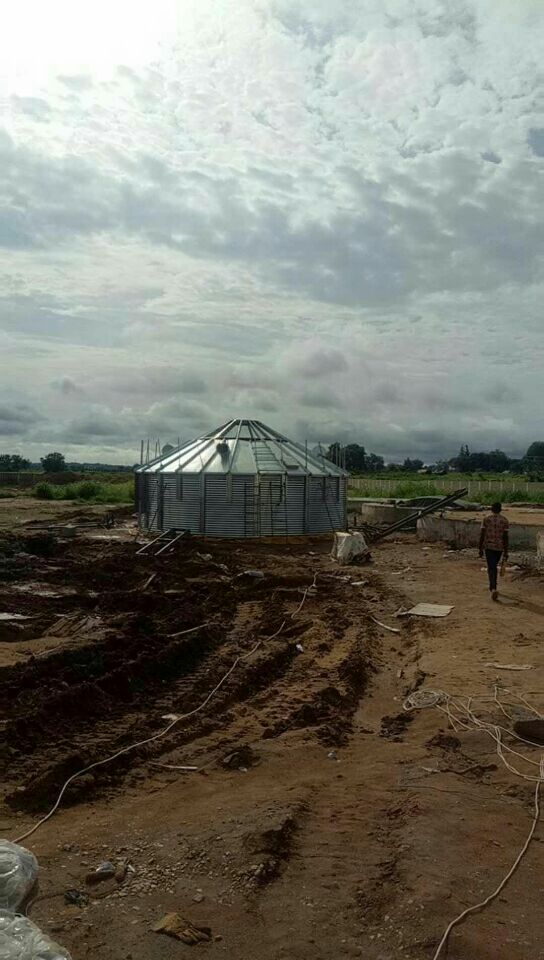 In next two month we will send engineers to Nigeria to guide installation and commissioning of 100T/24h corn grinding mill.
Soon in the near future there would be a big mill factory running in Makurdi Nigeria and bring super white maize flour for lovely Nigerian for making delicious fufuo.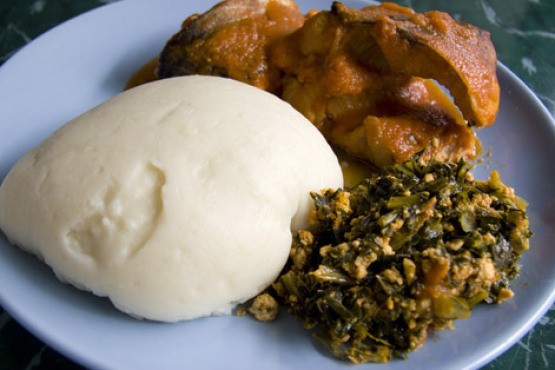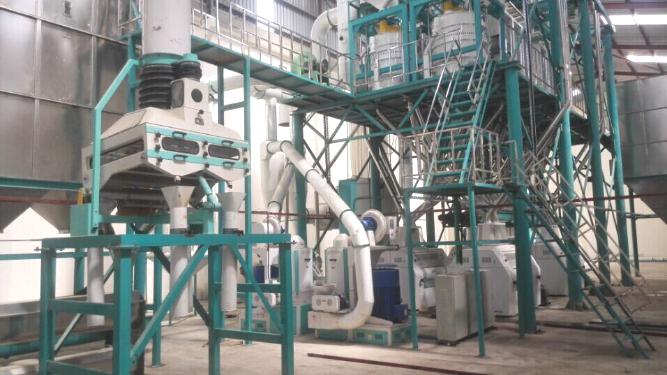 Our corn grinding mill with high configuration like the pipes in milling section where contact with flour are stainless steel pipes,PLC control system,Japan technical degerminator can remove the germ and bran purely,Pneumatic roller mill,plan sifter etc.
Get price and more details
Pipes
Our corn grinding mill with pipes in milling section where contact with flour are stainless steel pipes which is more durable than galvanized pipes.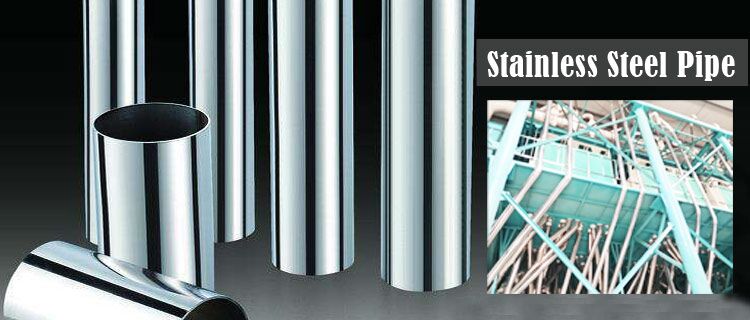 PLC Control
It is a smart design and more easily to operate.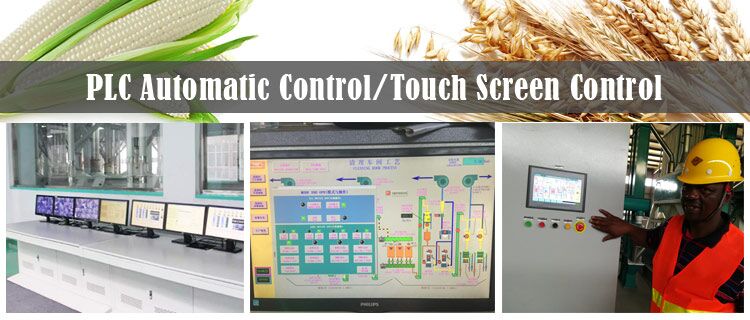 Degerminator
For the production of top-class finished products.
Degerminator is designed to scrub the bran skin from the maize kernel and to dislodge the germ from its cavity,with the minium reduction in size of the broken fragments.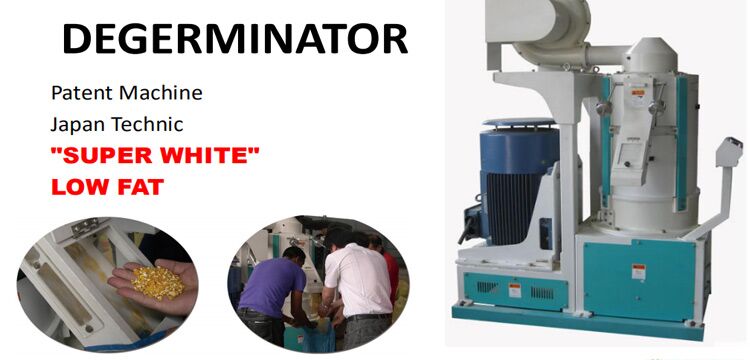 Pneumatic roller mill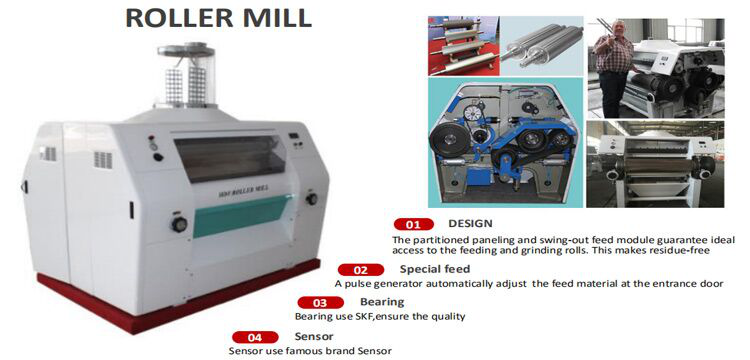 Plansifter
1) Material: High-strength alloy steel.
2) Resilient support of the balance iron under the main shaft.
3)Using the new sieve box, the novel design patterns of sieve box increase the sieve area and capacity.
4) Special wood without backwire,Repeated use, Not deformed.
5) Vertical and horizontal clamping system, Sieve door and channel sealing strict, to ensure no flour fleeing and
leakage.
6) The top of sieve is adopted adjustment clamping mechanism; simple, convenient, and easy operation.
7) The completely enclosed structure is adopted for the machine with the drive motor inside it, and has attractive
appearance.
8) Unique motor shaft sealing device ensures the flour not enter into the main equipment.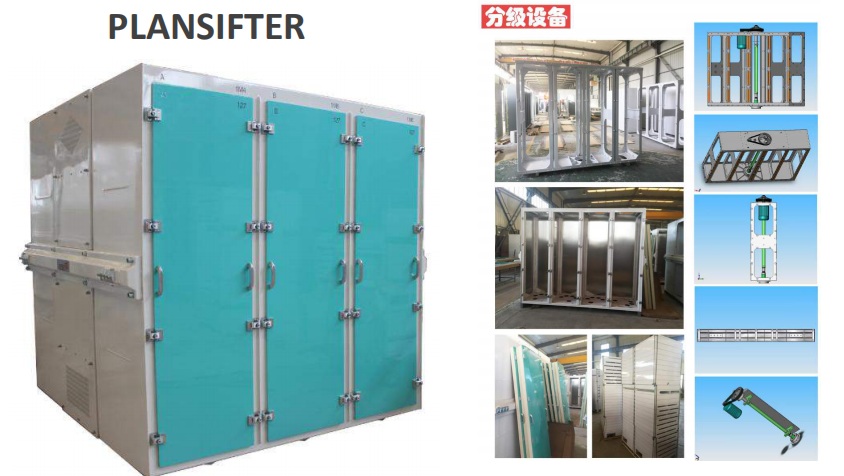 If you want to start with a maize/corn/wheat grinding mill business in Nigeria,contact with Hongdefa  now.
If you want to run a 100T/24h corn grinding mill, call Hongdefa now.
If you want to run a bigger or smaller than 100T/24h corn grinding mill ,call Hongdefa  now.
Hongdefa will be your trusted worth supplier in maize/corn/wheat grinding mill.