The 60 tons per 24h wheat flour mill machine is being installed for Algerian client
In Shijiazhuang Hongdefa Machinery, the wheat flour mill machine is another product on our product range. Our company has supplied the wheat flour milling machine to several countries across the world.The wheat flour mill machine processes wheat to produce fine wheat flour for bread, biscuits, chapati and a wide range of other wheat products.The wheat flour milling machine comes in different capacities ranging from the 5tonne/24hr to the 800tonne/24hr. The wheat flour machine can also be ordered with specifications to suit our clients' preferences. And our wheat flour mill machine is very popular with African clients.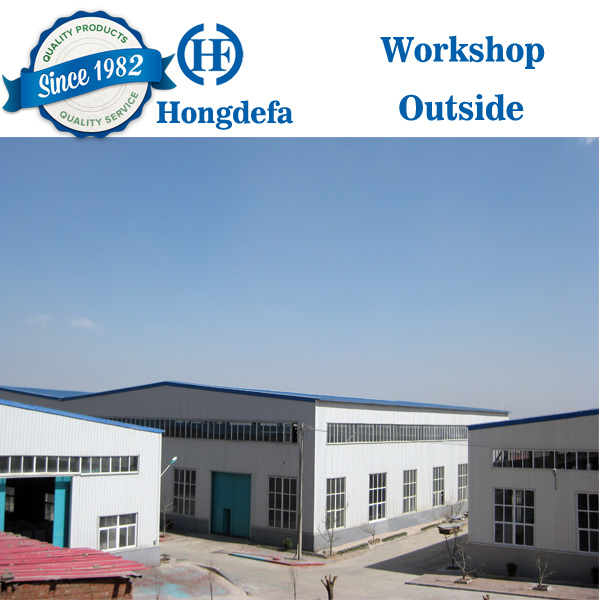 Recently, we have a set of 60t wheat flour mill machine is being installed in Algeria, which uses the pneumatic roller mill, plansifters, PLC control system technology. For this 60t/24h wheat flour mill machine from HDF Machinery, I have the following information to share with you.
1.Total length of the roller:8000mm
2.Capacity(wheat/24h):60-80T/24h
3.Flour extraction: To produce standard flour:75-82%                                                                                            To produce grade 2flour: 72-75%                                                                                                To produce grade 1flour: 60-68%
4.Flour quality: Obey the people's republic of China's GB1355-88 standard         Volume weight /g/L                                                                                                                       Faultiness grain content /%                                                                                                        Impurity content /% Mineral content /%                                                                            Moisture content /%                                                                                                           Odor content /%                                                                                                                     ≥750 ≤6.0 ≤1.0 ≤0.5 ≤13.5 natural                                                                                 Ash:to produce grade 2 flour: 0.80%(dry weight) to produce grade 1 flour:   0.70%(dry weight)
Power supply: 251.72KW
Container: 40'HQ× 5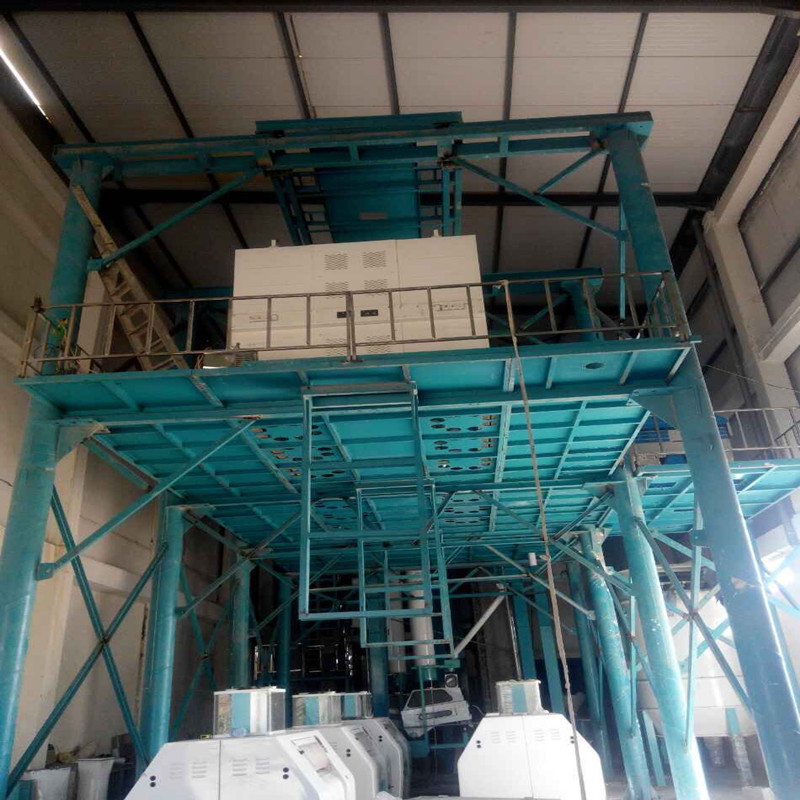 Get price and more details
The wheat flour mil machine complete line is made up of the cleaning section, milling section and the packaging section.
Cleaning section
1.Beat :This is to eliminate all the dirt like dust, bacteria and insect seed.
2.Sceening: This is to remove large and small impurities.
3.Destoner: To remove stones.
4.Magnetic separator: Remove all metal material in the wheat.
5.Dampener: This is ensure the bran's integrity during the milling process.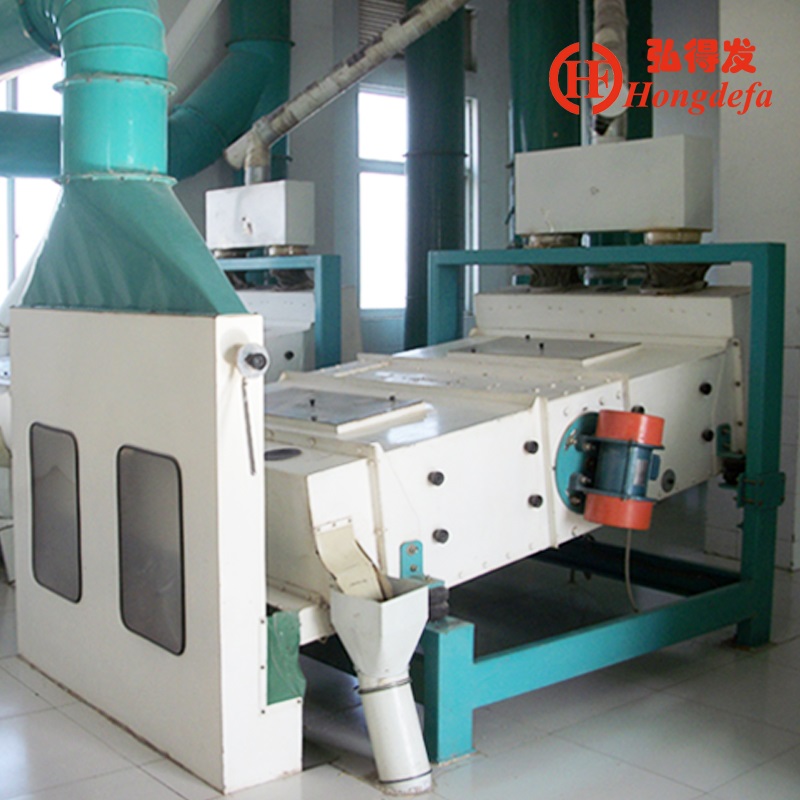 Milling Section
1.Roller mill:To break the integrity by roller movement.
2.Sifter: For separation of the flour and the bran and also to separate large size from small size for quality provision.
Packaging Part
This is made up either of the auto packing machine or the manual packing machine depending with the client's preferences.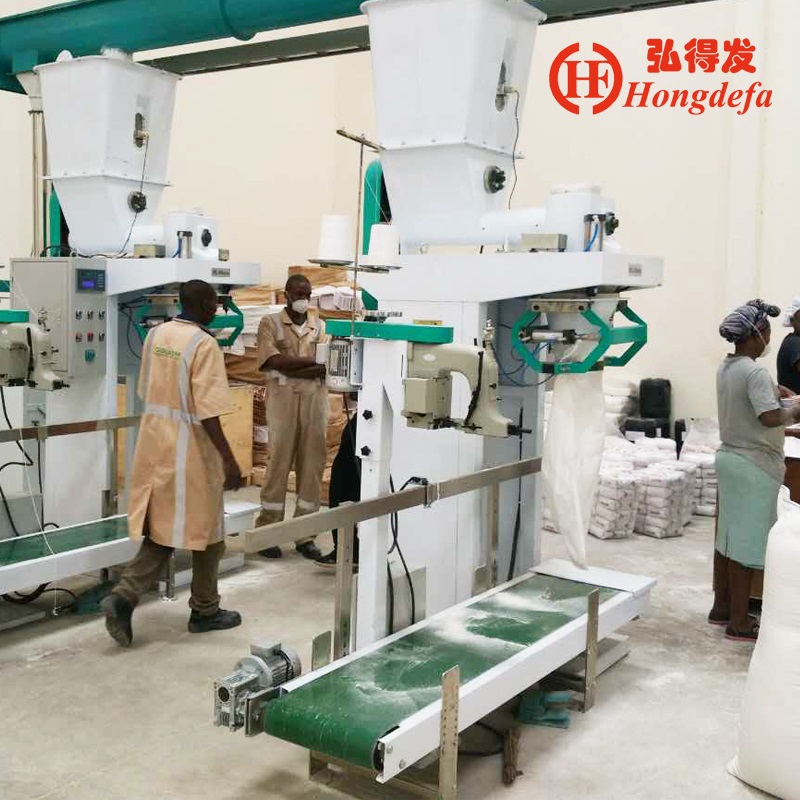 Get price and more details
If you buy a flour milling machine from our Hongdefa Machinery, we will provide you with a comprehensive after-sales service system. You will enjoy these benefits:
Two years spare parts delivery together with the machine
2.over sea service center available, 24h after service:                                                            Lusaka Zambia, Ethiopia,Multan Pakistan                                                                              Durban South Africa,New Delhi India
3.Warranty 2years
4.Chinese professional engineer guide installation and commissioning.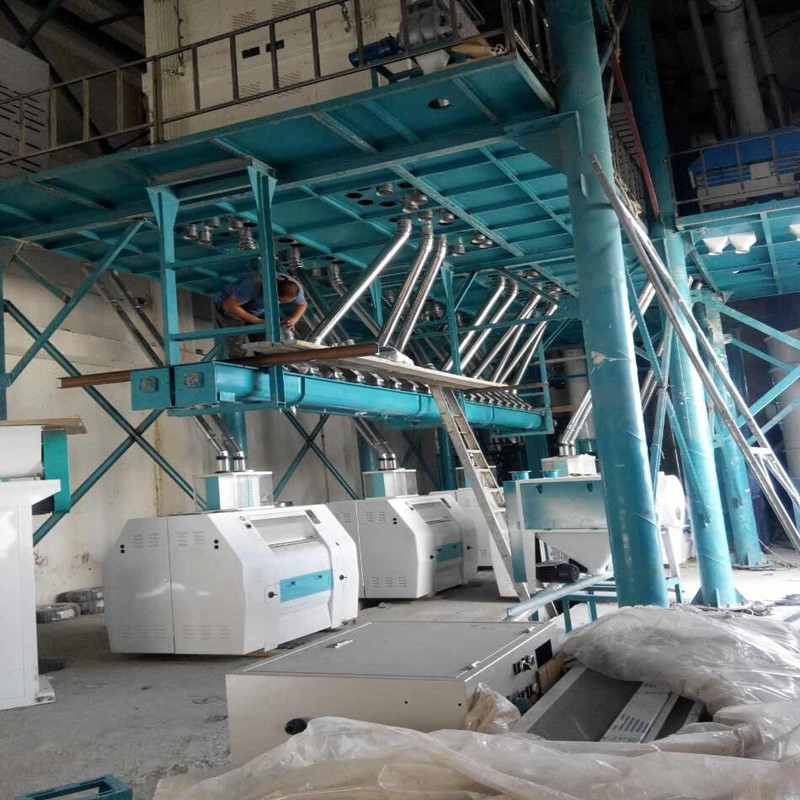 Get price and more details
If you are interested in our wheat flour mill machine, contact me freely:
Cell/WhatsApp/: +8613833461840
Or click www.maizewheatmill.org for more details and price about flour mill machine.
Thanks!
Vanisa